Wide variety of high-tech skill-based games
Great redemption center to claim prizes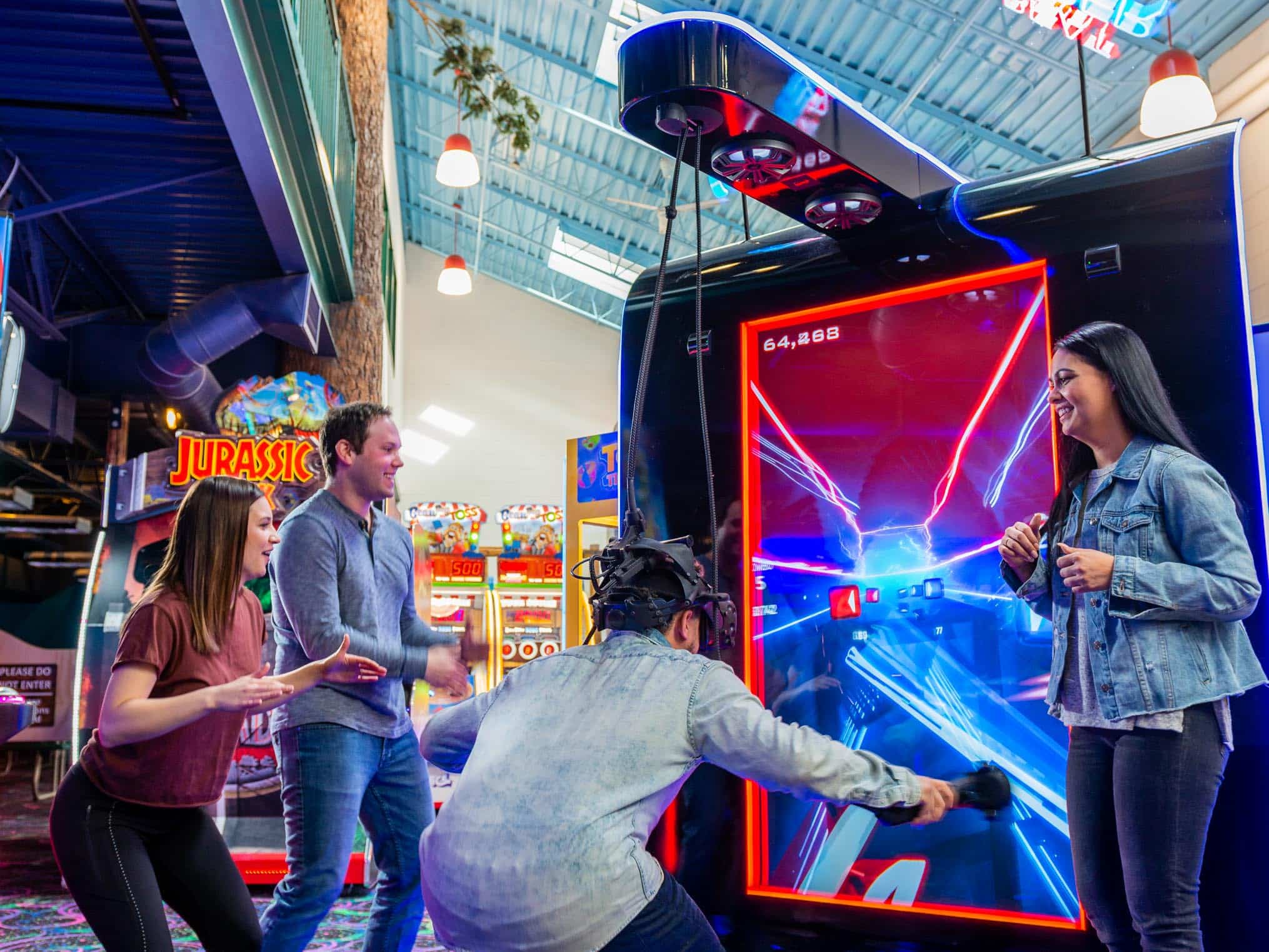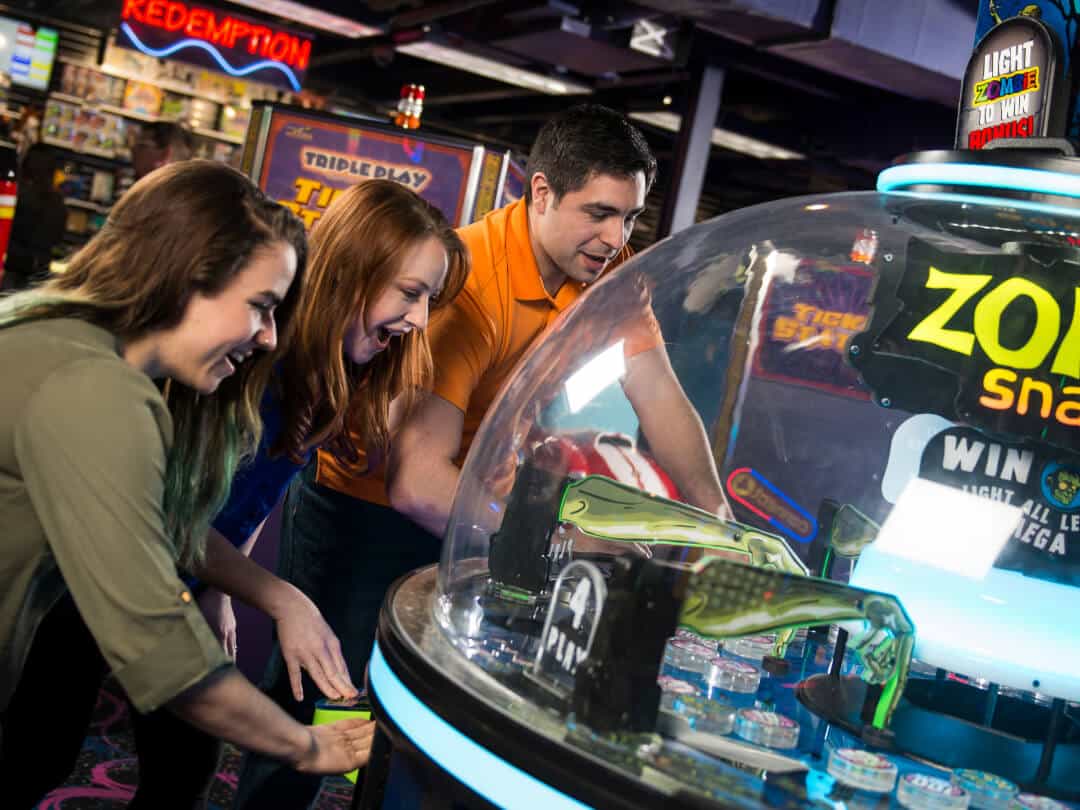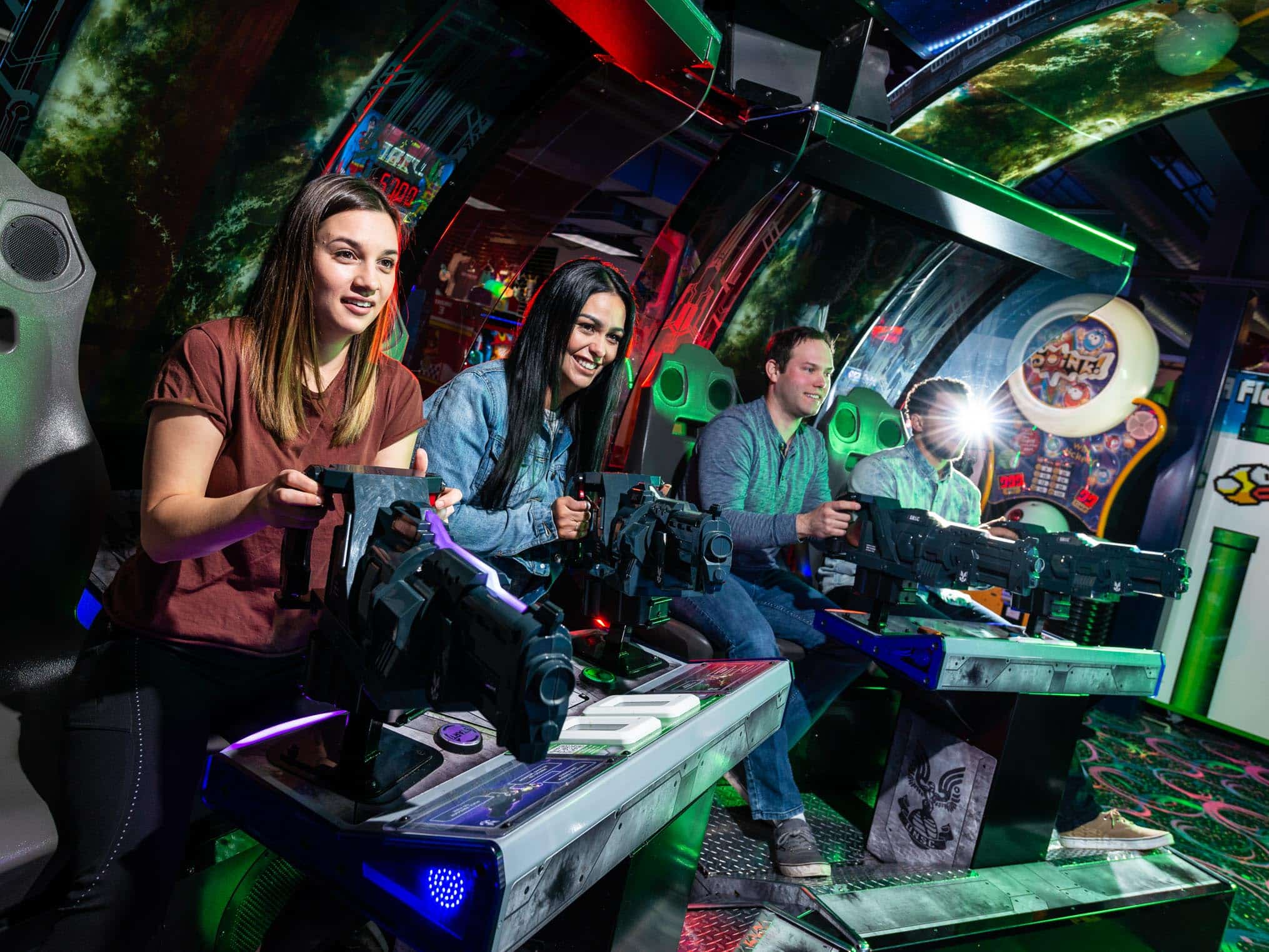 New

at the Arcade

New
Prize Cube
Prize Cube is a 6-sided crane filled with ticket shapes! What makes it different from the other cranes? The internal platform spins as you're trying to grab the shapes!
New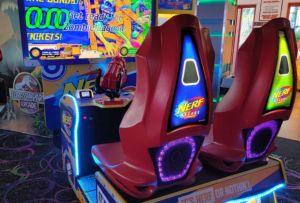 Nerf Arcade
Nerf Arcade is a high-energy, fast-paced game that is exciting for kids of all ages and family-friendly. Players grab hold of two oversized NERF Blasters and shoot as many targets as possible to win tickets or reach a high score.
New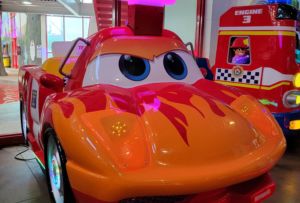 Photo Motion
Photo Motion combines a motion kiddie ride with a driving game and a photo booth. A picture will snap of the racers as they near the finish line -- don't forget to grab your souvenir when it prints out the back!
New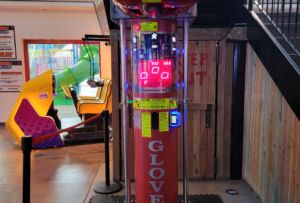 Boxer
Show off your strength with Boxer! The punching bag will lower after you swipe your card. Give it a good hit and watch for your score!
If games are what you enjoy you can challenge yourself with a wide variety of high-tech skill-based games in our arcade. We also have a great redemption center for you to claim your prizes. We went green! Our arcade now features a card-based system that allows each guest to have his or her own card to load with arcade value and earn virtual tickets!
Enjoy our wide variety of arcade games and earn your prize!
Crossy Roads
Spongebob Squarepants Pineapple Arcade
Jurassic Park
Deadstorm Pirates
Passes that include arcade value
It really is fun for the whole family. I come here with friends for the arcade. They're always switching out games and keeping it fresh. Huge big name arcade games as well. Water park, bowling, Lazer tag, they'll have something for you to enjoy! (Also they have beer)