Family Fun Park
Nebula Drop
Children 36″ – 42″ must be with an accompanying adult
35′ drop tower
Spins and drops several times in a 90 second round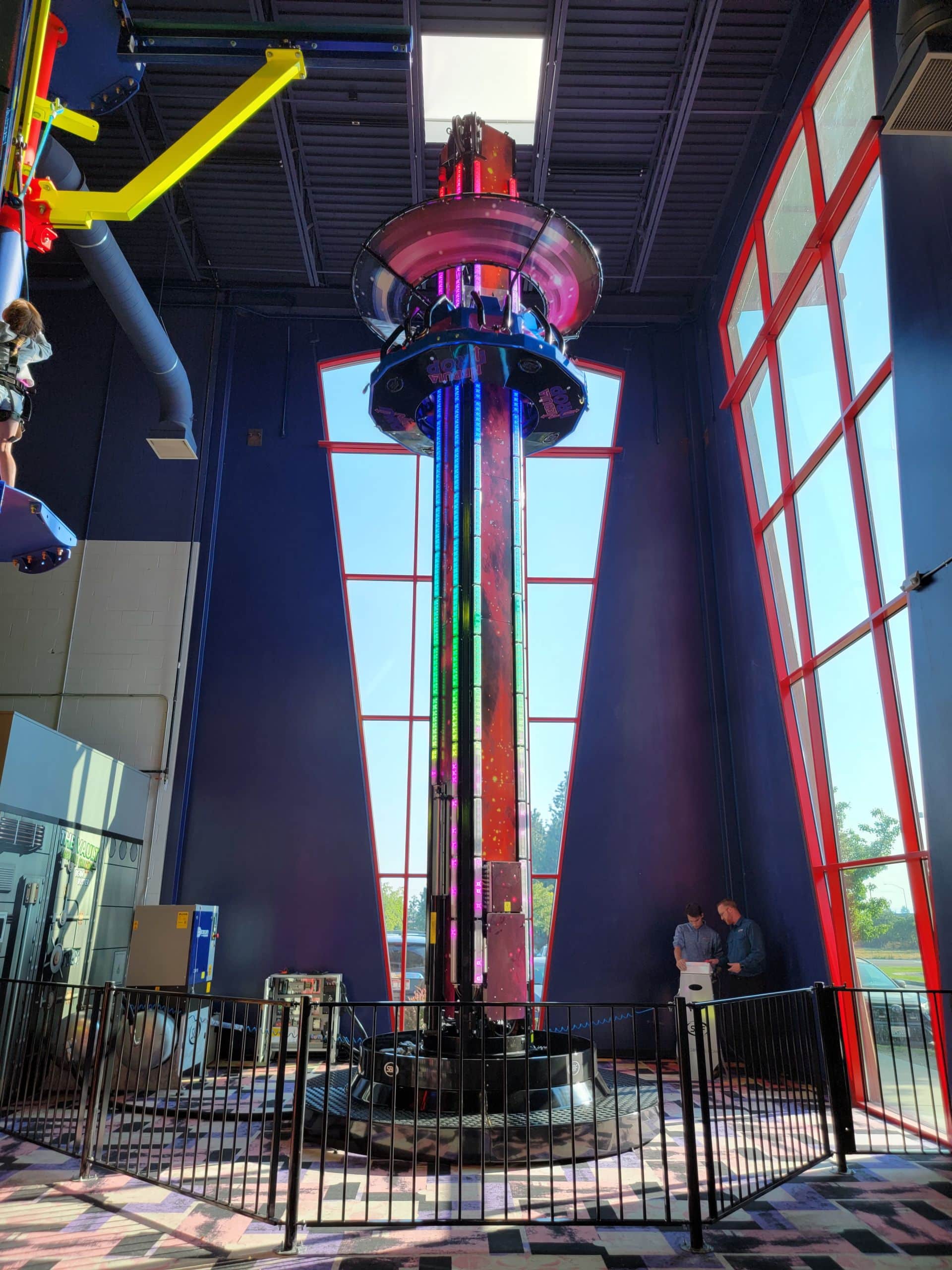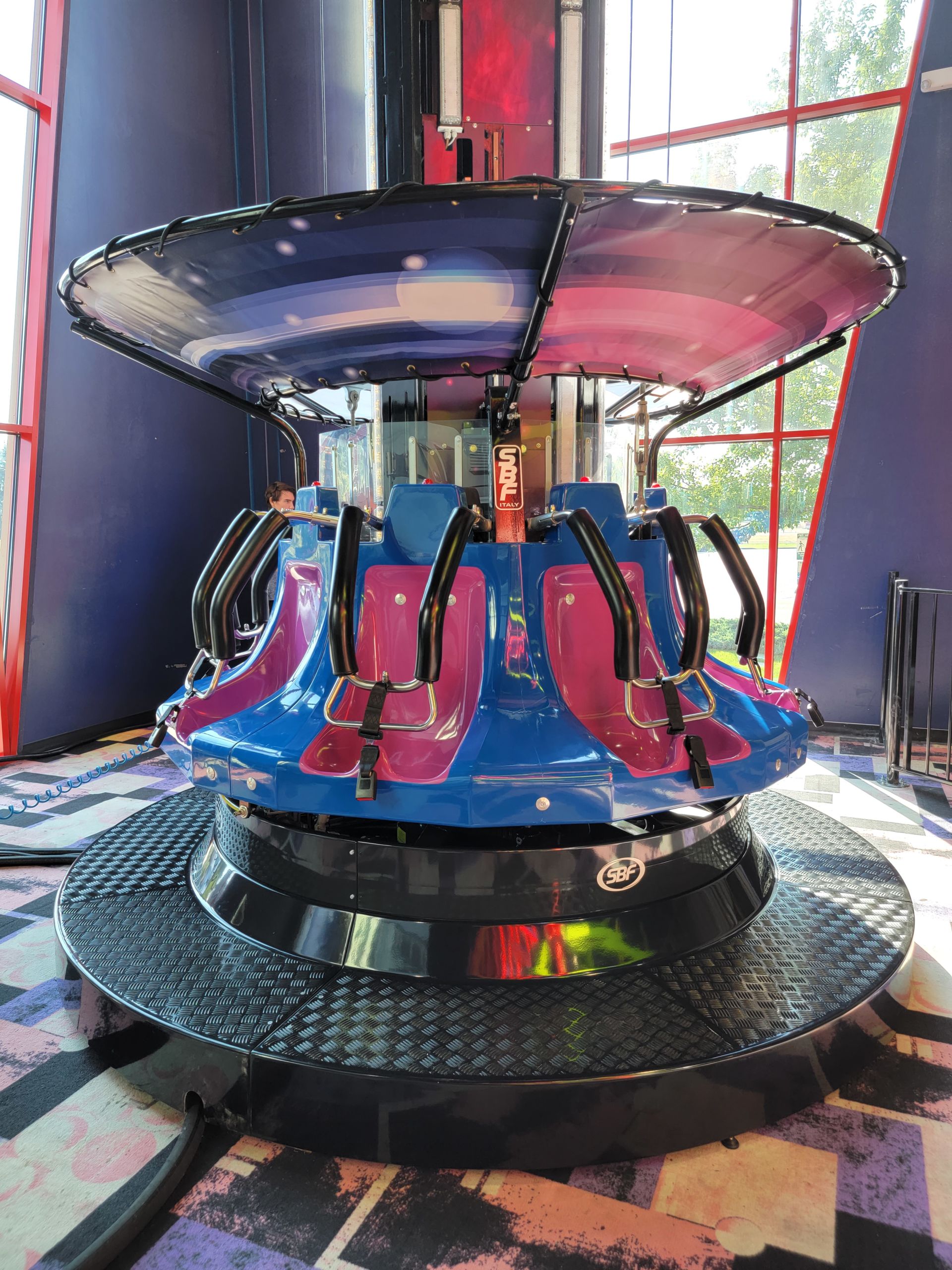 Try the Nebula Drop, a thrilling 35-foot drop tower that will take your breath away! Get ready for an exhilarating experience and prepare to be launched into the stars.
You'll feel the rush of excitement as the Nebula Drop starts spinning at a moderate speed, creating an otherworldly atmosphere. The neon lights and stunning visuals will transport you to a galaxy far, far away, adding to the overall thrill of the ride.
But the excitement doesn't stop there. As the ride reaches its peak, you'll be suspended in mid-air for a few heart-stopping moments before a quick drop downwards. The feeling of weightlessness will take over as you drop down and experience the sensation of free-falling.
The ride continues to spin and drop for a full 90 seconds, giving you plenty of time to scream your lungs out and enjoy the ride of your life. With its medium intensity, the Nebula Drop is perfect for those seeking an exciting experience without going too extreme.
Don't miss out on the Nebula Drop, a thrilling ride that will leave you wanting more. Whether you're a seasoned thrill-seeker or a first-time rider, this drop tower is sure to leave a lasting impression on you. Come and experience the thrill of the galaxy today!
Not recommended for those who are pregnant or have heart or spine problems. Guests must be able to be properly secured with safety belts and handle bars.