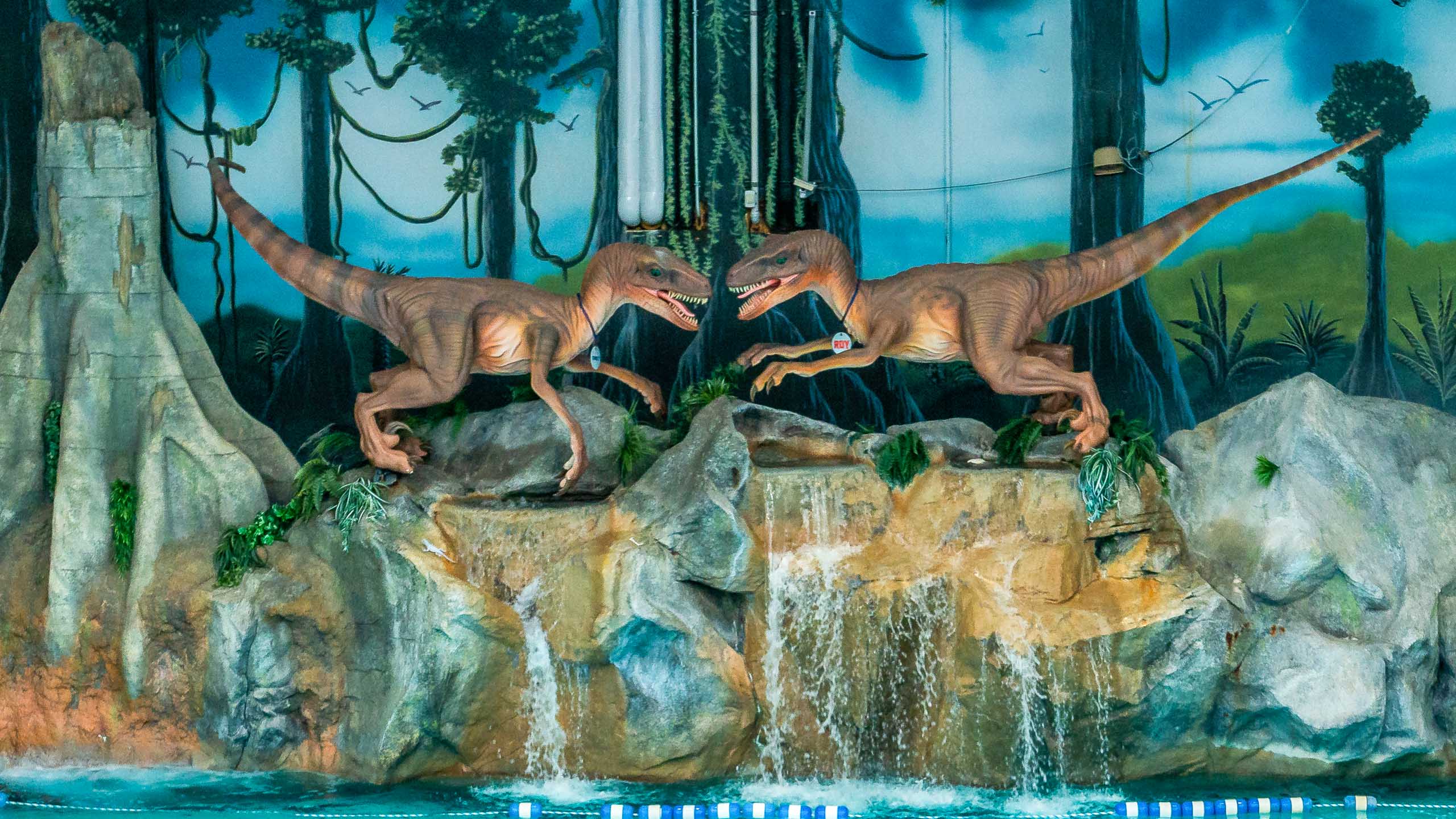 Plan Your Visit
Meet the Raptors
Hello!
We are Stanley and Roy, otherwise known as The Raptors. Click to play our video (on the left). Maybe you've seen our AWESOME TV commercials? Anyway, as the official mascots/protectors of Triple Play, we'd like to invite you to visit us in person. We'll pose for pictures, let you play in our Water Park, and probably won't even consider eating you.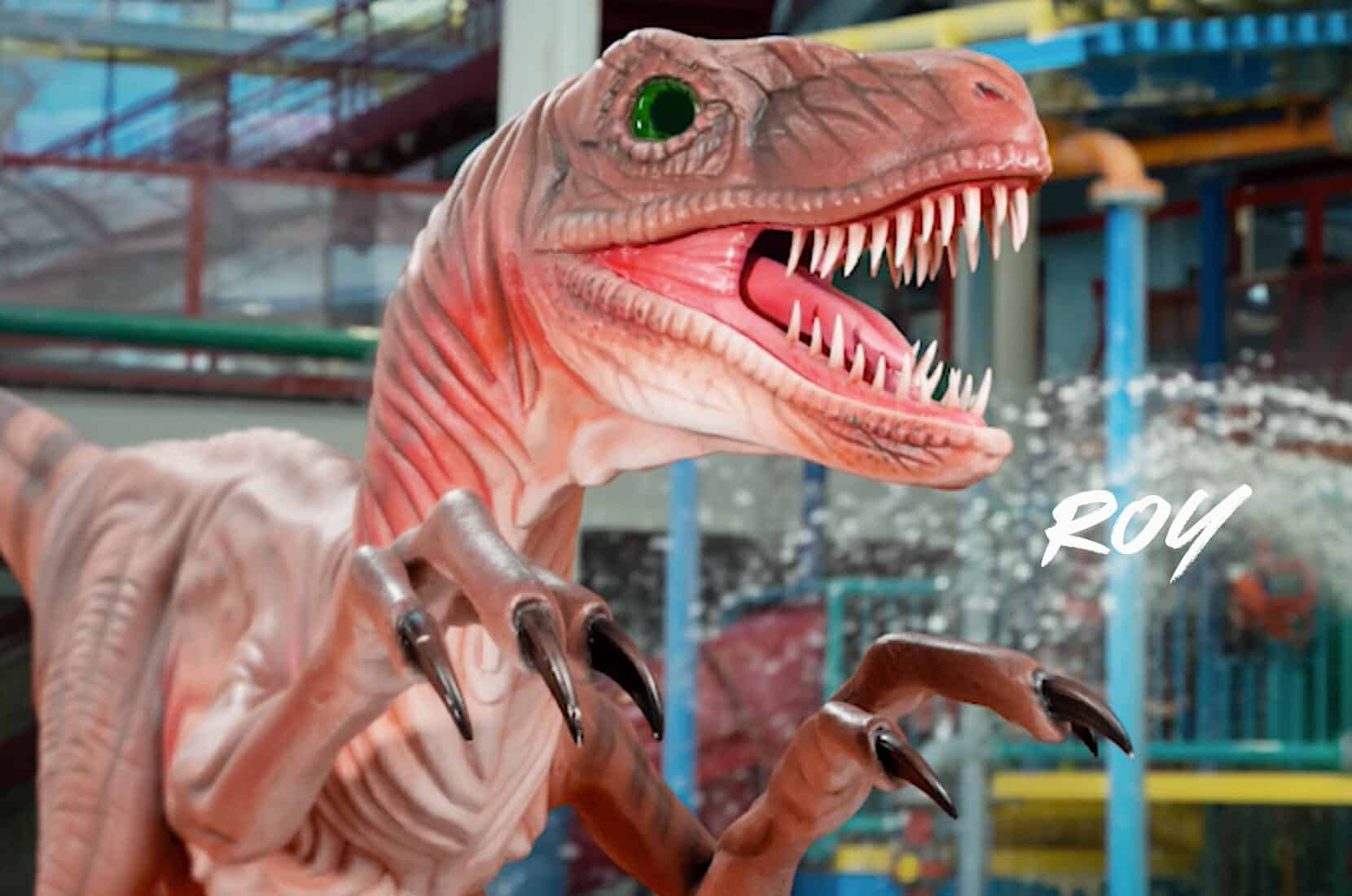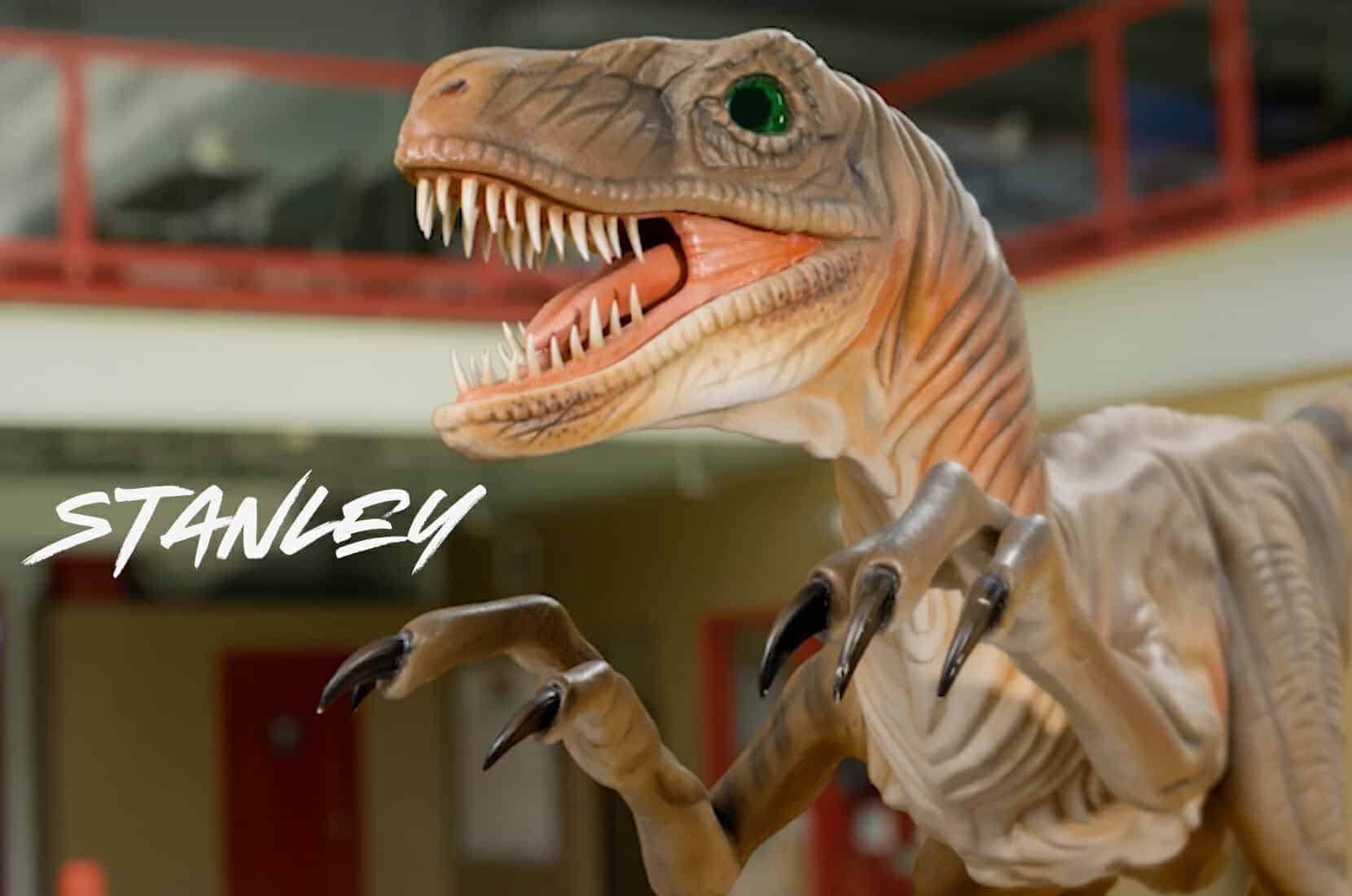 Supper with Stanley!
Have you ever wanted to dine with a dinosaur? Supper with Stanley is the third Tuesday of every month from 5pm-close! Enjoy 2 slices of cheese or pepperoni pizza and a medium fountain soda (served in our dining area from 5-6pm with a special meet & greet with Stanley the Raptor) and waterpark access from 6pm-close!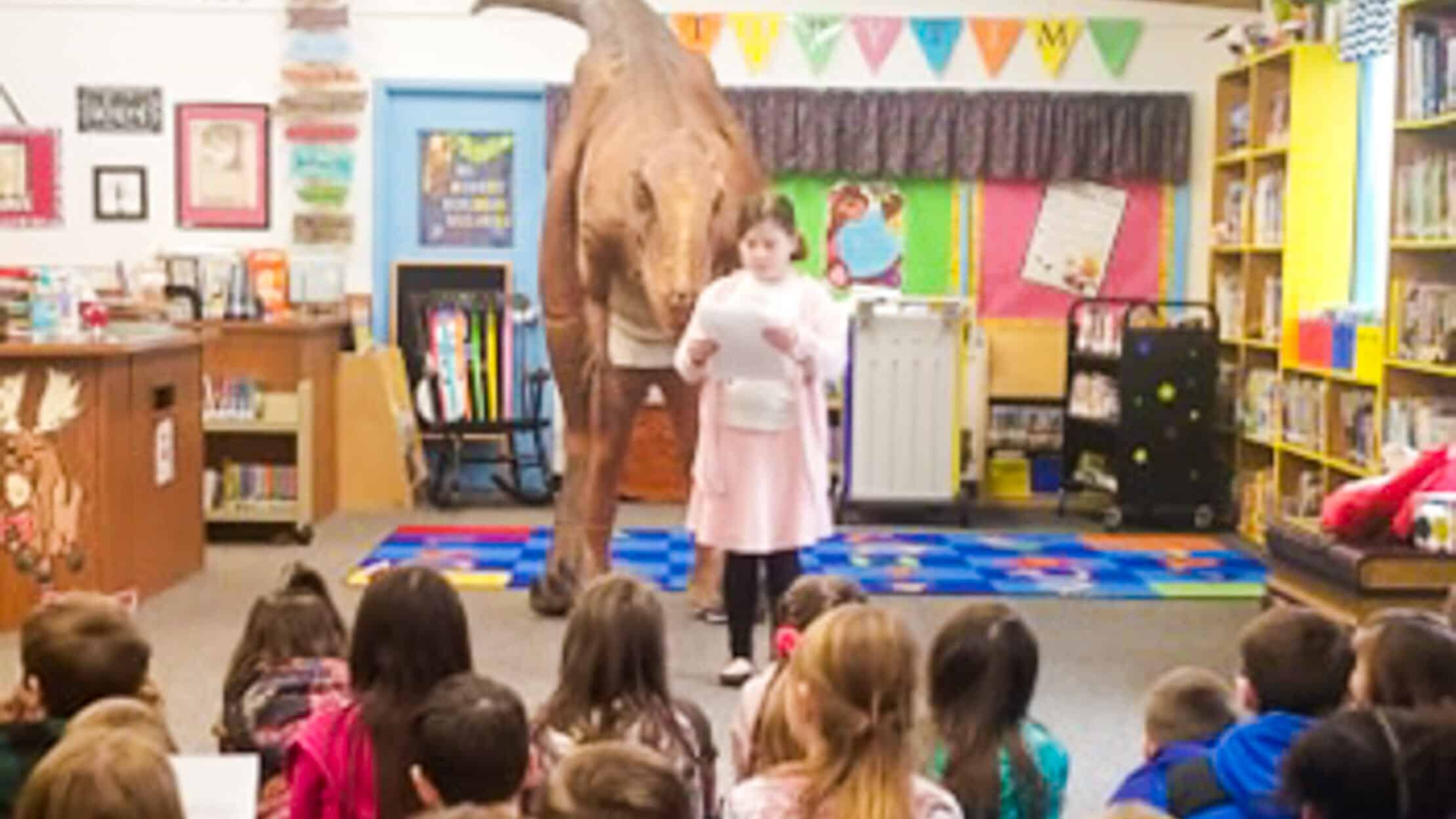 School with Stanley!
Stanley visits 3rd grade classes after a dinosaur essay competition that goes with the curriculum! He also loves to make appearances at local events. Contact tkelley@3play.com to find out how Stanley can visit your school or event!
86 Degrees
Birthday Party
Hungry
Snoring
Ropes Course
Teeth
XD Dark Ride
Shake it Up
Stuck
Other Dinosaurs
Laser Tag
Allergies
Happy Stanley
Not Again
Not Helpful