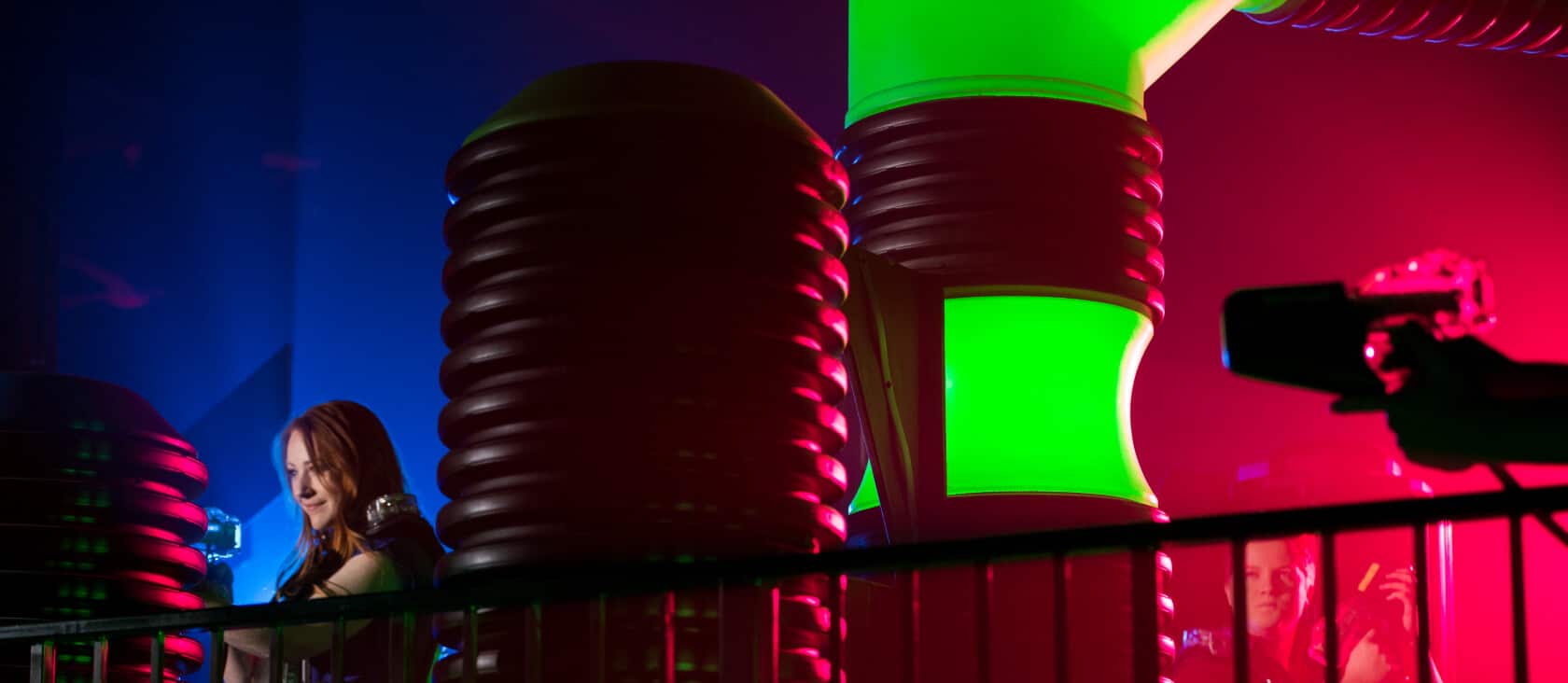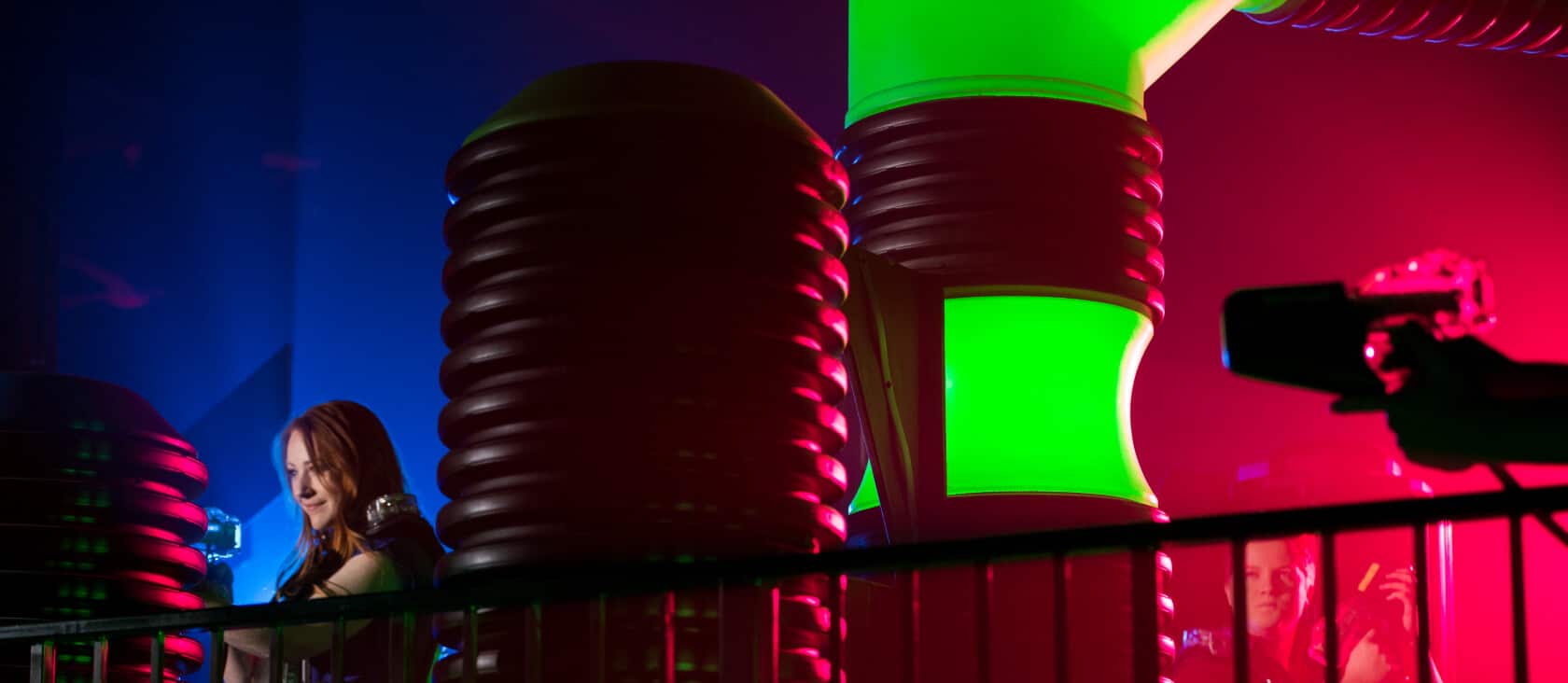 Special Events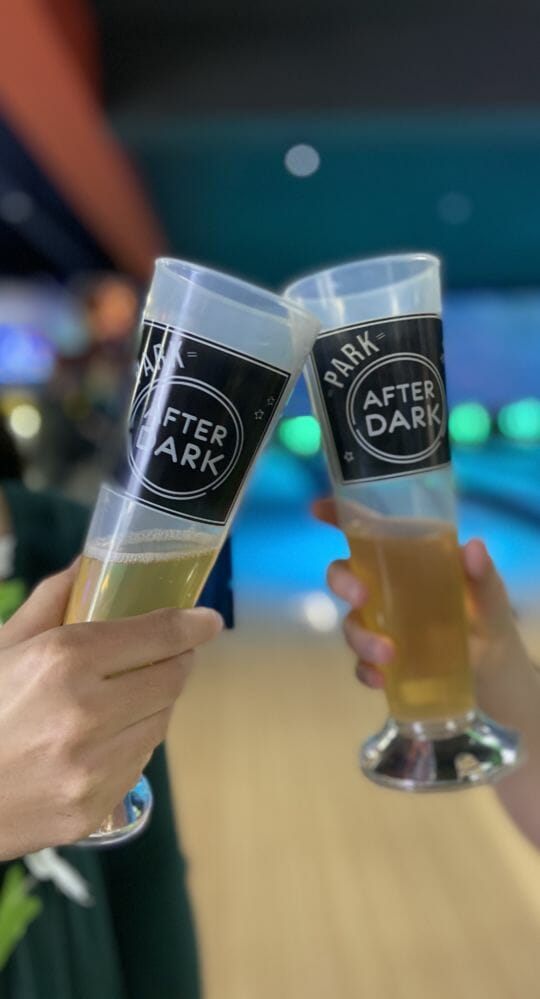 Park After Dark: St. "Practice" Day
Party with us and Derik & Jeff from K102 in this pre-St. Patrick's Day celebration!
Ages 18 & up can enjoy bowling, laser tag, laser maze, R.A.I.D., ropes course, XD Dark Ride, bumper cars, and indoor mini golf from 10pm-1am for only $25 +tax! (Pre-sale tickets are available online until 5pm on 3/12 for only $20 +tax per person.)
Since masks are still required per our local health district, we will be having a contest for best mask! (Food/drink specials and green swag!)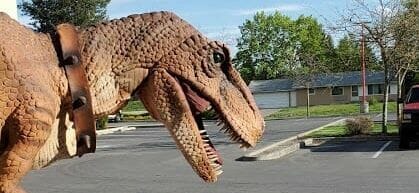 $12 +tax per person gets you two slices of pizza (cheese or pepperoni) and a medium fountain drink served from 5-6pm with a special visit from Stanley the Raptor! After dinner, play in Raptor Reef until we close!
Look forward to Supper With Stanley the third Tuesday of each month!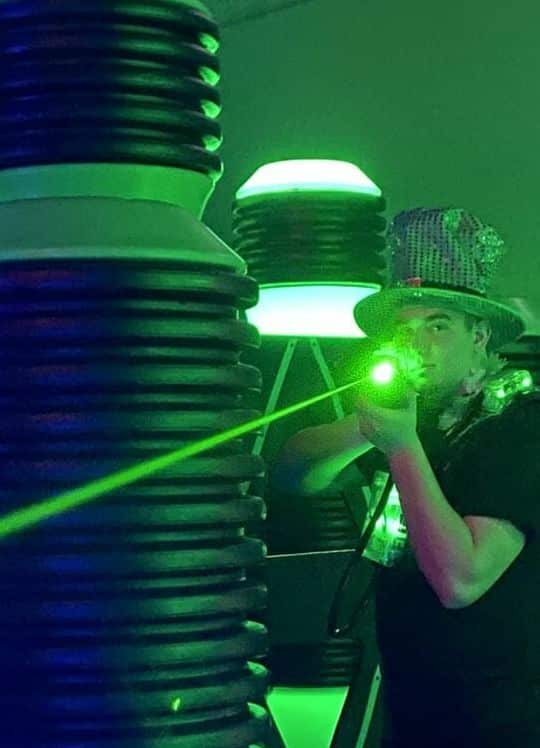 Date
Wednesday, March 17th
Join us on St. Patrick's Day for this family-friendly event! From 5-9pm, enjoy access to bowling, laser tag, laser maze, RAID, XD Dark Ride, ropes course, indoor mini golf, bumper cars, and Raptor Reef Indoor Waterpark for only $17 +tax per person!
Fun St. Patrick's Day accessories are available while supplies last.
Remember, masks are required! We do have them available for .50 each.
Personalized greeting from Stanley the Raptor and one of his handlers!
As featured in our blog, now you can order a personalized birthday greeting for your birthday boy or girl from Stanley The Raptor and the team at Triple Play.  After you place your order, we will email you a questionnaire to customize your greeting.
The cost is only $14.95, however, for the first 100 people who order one, it is only $9.95 +tax.
Check out a sample video below!