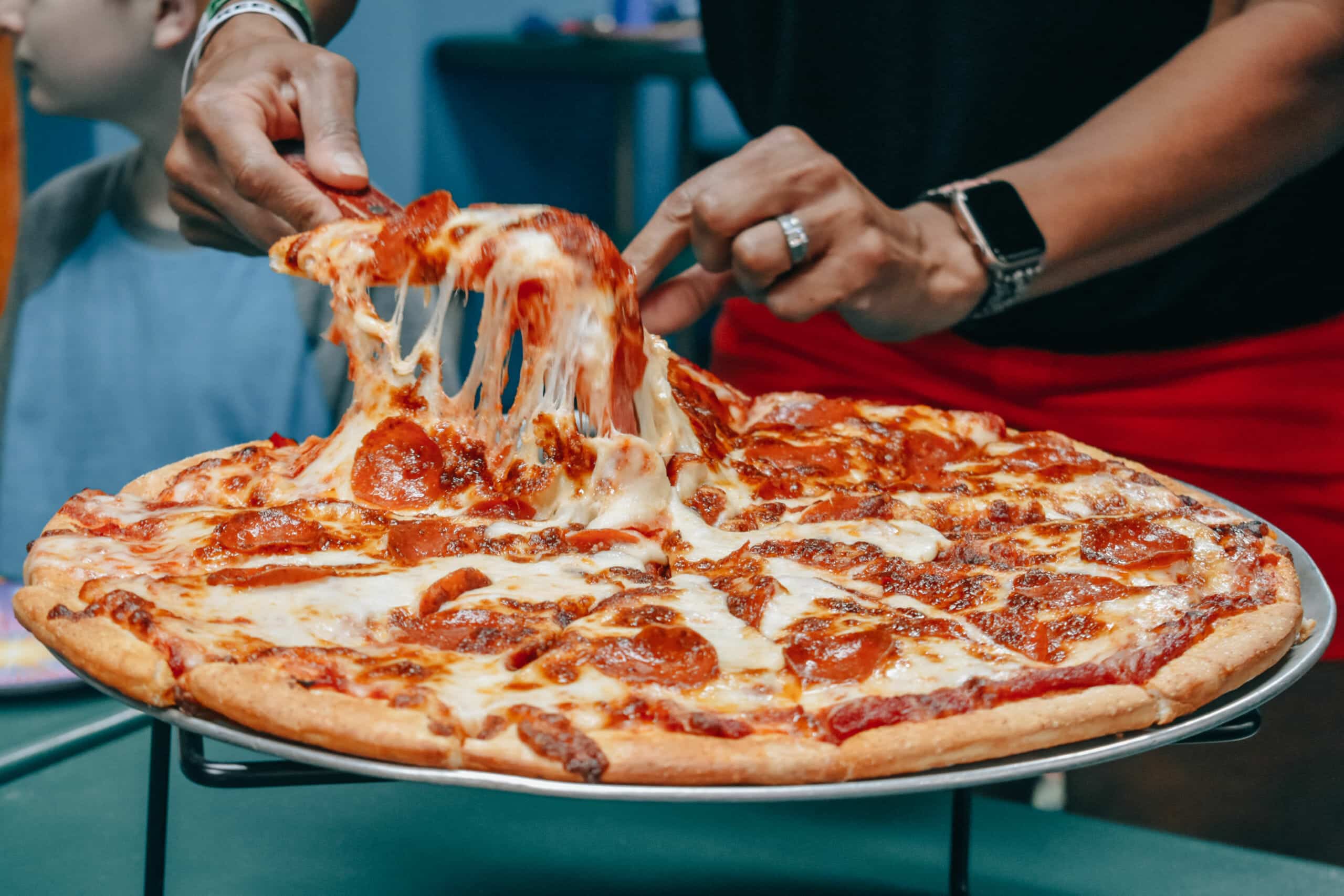 Dine with a dinosaur
Supper with Stanley
Join us for an unforgettable monthly event, "Supper with Stanley"! On the third Tuesday of every month, from 5pm to 6pm, we invite you to indulge in a delicious meal and enjoy an exclusive meet and greet with our beloved raptor, Stanley.
Satisfy your hunger with a mouthwatering meal of two slices of cheese or pepperoni pizza and a refreshing medium soda. Our delectable pizzas are made with the finest ingredients, guaranteeing a scrumptious dining experience. Whether you're a fan of classic cheese or crave the savory taste of pepperoni, we've got you covered.
But that's not all! Alongside this delectable feast, you'll have the incredible opportunity to get up close and personal with Stanley the raptor. Witness his majestic presence and learn fascinating facts about his species from our knowledgeable staff. It's a meet and greet like no other, where you can capture memories and maybe even snag a raptor selfie!
After dinner and mingling with Stanley, get ready for some splash-tastic fun! Your ticket also grants you access to our thrilling waterpark from 5pm until closing time. Dive into the wave pool, zoom down water slides, or simply relax and enjoy the aquatic ambiance.
To ensure your spot at this popular event, we offer pre-sale tickets. Don't miss out on this opportunity to bond with Stanley and make memories that will last a lifetime. Grab your tickets early and secure your spot for Supper with Stanley!
Please note that this event is suitable for all ages and we encourage families, friends, and raptor enthusiasts to join us. All attendees are expected to adhere to the park's guidelines to ensure a safe and enjoyable experience for everyone.
Mark your calendars for the third Tuesday of each month and be part of the Supper with Stanley extravaganza. Come hungry, bring your enthusiasm, and get ready for a truly memorable evening. We can't wait to see you there!