Other Activities
Hologate
Hologate is a multi-player virtual reality activity.
Not included in day passes or birthday party packages.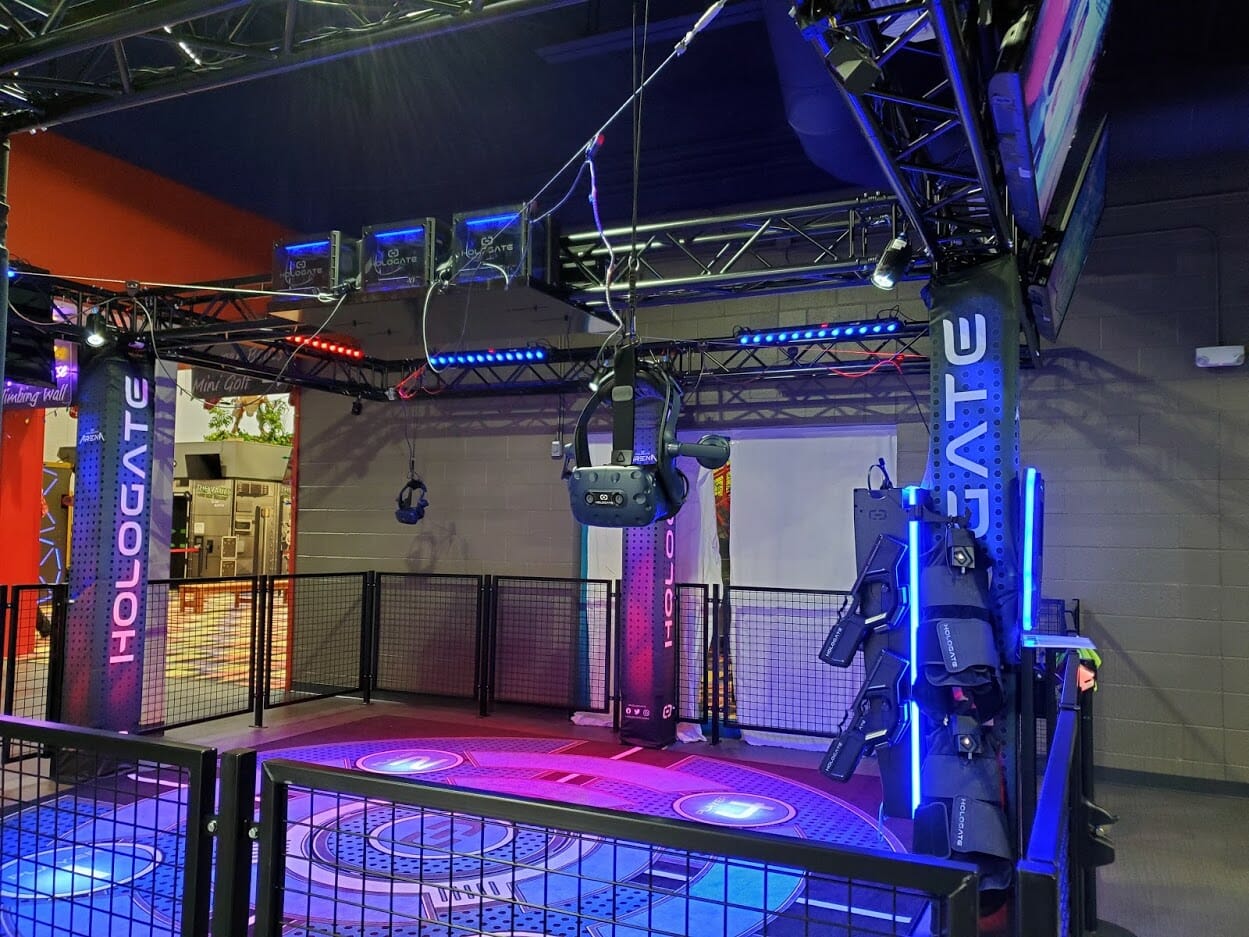 Come over and join us at our newest activity, Hologate, which is a 4 player cooperative or competitive VR simulator. With 6 different games to choose from you can cook, fight, or duel with your friends against zombies, samurais and much more.
This activity is not an attraction and not included in our passes.