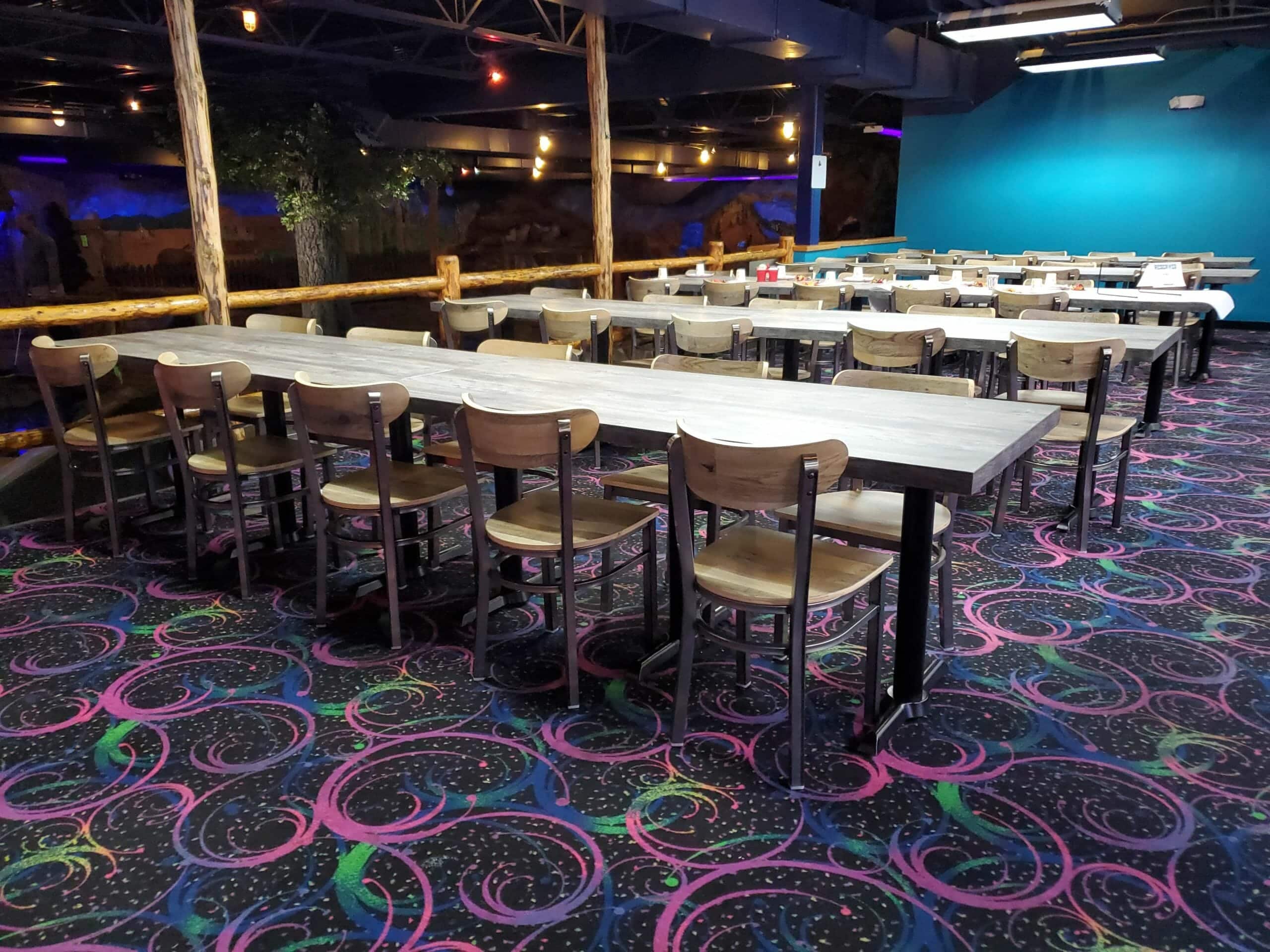 Read Before You Book
Additional Party Information
Please read before continuing your reservation.
Each birthday party package includes a reserved table for one hour with seating for up to 10 guests
Please limit the amount of non-participants attending. If you must have more than two non-participants, please inform them that there will not be space for them in the reserved party area.
There is no standing room available, so additional non-participants may have to wait outside the party area so walkways do not get blocked.
Due to high demand for birthday parties on Saturdays, you will have to book a second package if you need more table space (If you need a second package after booking, email vanessa@3play.com and we can add it on if it's available. You may have to be flexible with times.)
Ready to book? By continuing, you understand the above terms.
Planning a larger gathering of friends and family who will not be playing? Email nicole@3play.com for information on meeting spaces at the Triple Play Resort Hotel & Suites. Book your play package with us, just let us know in the comments if you do not plan on using our tables so we can be sure to have all of your amenities ready when you check in.
Except for cake and ice cream, we do not allow outside food or drinks.
Our pizza party package is available. It includes your choice of cheese, pepperoni, or Hawaiian pizza and a pitcher of soda for $18.50 +tax each. Limit 2 per party.
Please arrive 15 minutes before your scheduled event. Proceed directly to the Birthday Check-in Counter in the arcade.
Ages 2 & under are free with a paid adult. Age/height restrictions for each attraction are available on our website.
Towels and lockers are available to rent. Other than cake & ice cream, we cannot store personal items.
Tips & Tricks for Extreme and Ultimate Packages
Birthday parties can reserve bowling lanes! Ask your Birthday Hero to make a reservation for your party.
You can start bowling near the end of your 4 hours of play to extend your time!
To make the most of your attraction time, finish your arcade play before starting your first attraction or save arcade play for when your timer is up.
Click the pictures below to find out what you can expect during your party!