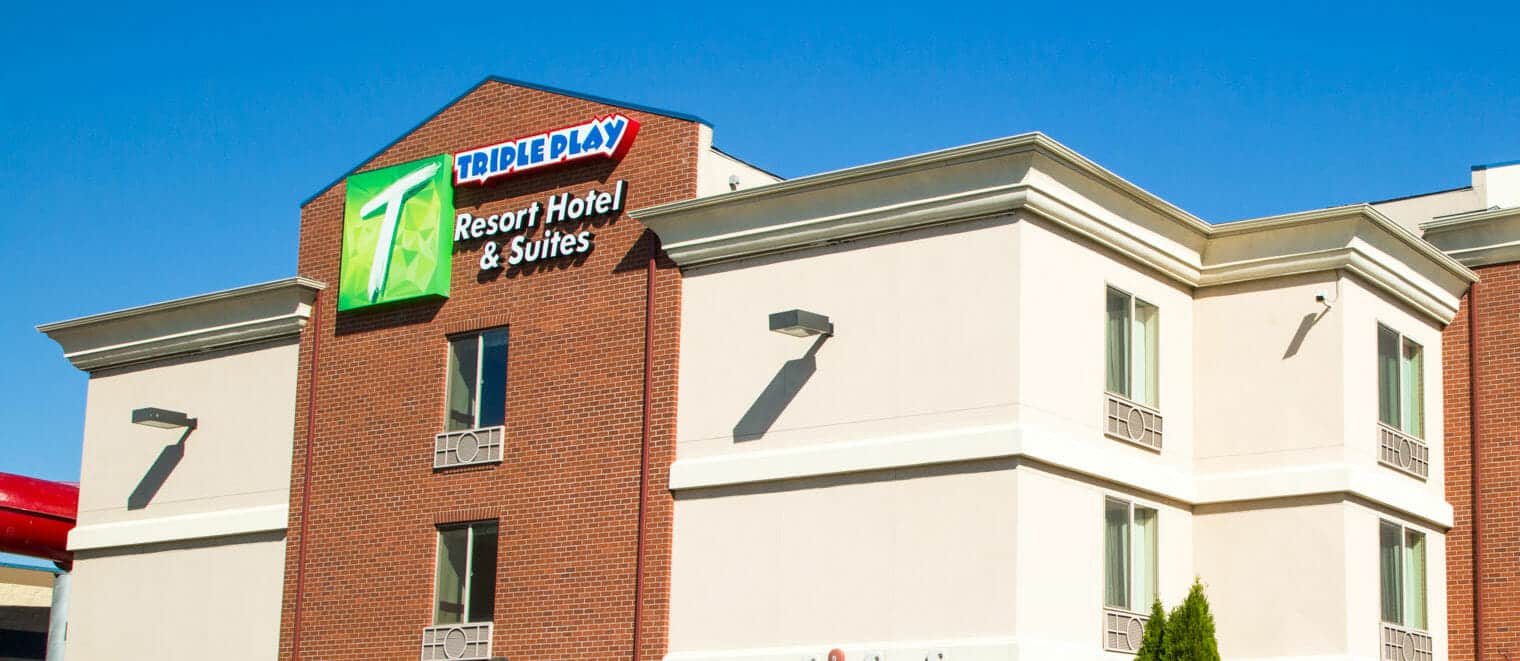 Family Fun Park
Tuesday, Oct 4
11am – 9pm
Wednesday, Oct 5
11am – 9pm
Thursday, Oct 6
11am – 9pm
Friday, Oct 7
10am – 11pm
Saturday, Oct 8
10am – 11pm
Raptor Reef Indoor Water Park
Wednesday, Oct 5
3am – 9pm
Thursday, Oct 6
3pm – 9pm
Friday, Oct 7
10am – 10pm
Saturday, Oct 8
10am – 10pm
Family Fun Park
Monday, Oct 10
11am – 9pm
Tuesday, Oct 11
11am – 9pm
Wednesday, Oct 12
11am – 9pm
Thursday, Oct 13
11am – 9pm
Friday, Oct 14
10am – 11pm
Saturday, Oct 15
10am – 11pm
Raptor Reef Indoor Water Park
Tuesday, Oct 11
3pm – 9pm
Wednesday, Oct 12
3am – 9pm
Thursday, Oct 13
3pm – 9pm
Friday, Oct 14
10am – 10pm
Saturday, Oct 15
10am – 10pm
Family Fun Park
Sunday, Oct 16
10am – 9pm
Monday, Oct 17
11am – 9pm
Tuesday, Oct 18
11am – 9pm
Wednesday, Oct 19
11am – 9pm
Thursday, Oct 20
11am – 9pm
Friday, Oct 21
10am – 11pm
Saturday, Oct 22
10am – 11pm
Raptor Reef Indoor Water Park
Sunday, Oct 16
10am – 9pm
Tuesday, Oct 18
3pm – 9pm
Wednesday, Oct 19
3am – 9pm
Thursday, Oct 20
3pm – 9pm
Friday, Oct 21
10am – 10pm
Saturday, Oct 22
10am – 10pm
Family Fun Park
Sunday, Oct 23
10am – 9pm
Monday, Oct 24
11am – 9pm
Tuesday, Oct 25
11am – 9pm
Wednesday, Oct 26
11am – 9pm
Thursday, Oct 27
11am – 9pm
Friday, Oct 28
10am – 11pm
Saturday, Oct 29
10am – 11pm
Raptor Reef Indoor Water Park
Sunday, Oct 23
10am – 9pm
Tuesday, Oct 25
3pm – 9pm
Wednesday, Oct 26
3am – 9pm
Thursday, Oct 27
3pm – 9pm
Friday, Oct 28
10am – 10pm
Saturday, Oct 29
10am – 10pm
Family Fun Park
Sunday, Oct 30
10am – 9pm
Monday, Oct 31
11am – 9pm
Tuesday, Nov 1
11am – 9pm
Wednesday, Nov 2
11am – 9pm
Thursday, Nov 3
11am – 9pm
Friday, Nov 4
10am – 11pm
Saturday, Nov 5
10am – 11pm
Raptor Reef Indoor Water Park
Sunday, Oct 30
10am – 9pm
Family Fun Park
Tuesday, Nov 8
11am – 9pm
Wednesday, Nov 9
11am – 9pm
Thursday, Nov 10
11am – 9pm
Friday, Nov 11
10am – 11pm
Saturday, Nov 12
10am – 11pm
Raptor Reef Indoor Water Park
Friday, Nov 11
3pm – 10pm
Saturday, Nov 12
10am – 10pm
Family Fun Park
Sunday, Nov 13
10am – 9pm
Monday, Nov 14
11am – 9pm
Tuesday, Nov 15
11am – 9pm
Wednesday, Nov 16
11am – 9pm
Thursday, Nov 17
11am – 9pm
Friday, Nov 18
10am – 11pm
Saturday, Nov 19
10am – 11pm
Raptor Reef Indoor Water Park
Sunday, Nov 13
10am – 9pm
Tuesday, Nov 15
3pm – 9pm
Wednesday, Nov 16
3am – 9pm
Thursday, Nov 17
3pm – 9pm
Friday, Nov 18
10am – 10pm
Saturday, Nov 19
10am – 10pm
Family Fun Park
Sunday, Nov 20
10am – 9pm
Monday, Nov 21
11am – 9pm
Tuesday, Nov 22
11am – 9pm
Wednesday, Nov 23
11am – 9pm
Thursday, Nov 24
11am – 9pm
Friday, Nov 25
10am – 11pm
Saturday, Nov 26
10am – 11pm
Raptor Reef Indoor Water Park
Sunday, Nov 20
10am – 9pm
Tuesday, Nov 22
3pm – 9pm
Wednesday, Nov 23
3am – 9pm
Thursday, Nov 24
3pm – 9pm
Friday, Nov 25
10am – 10pm
Saturday, Nov 26
10am – 10pm

Thank you for staying at the Triple Play Resort Hotel & Suites! Explore information about our facility by navigating the options below!
Amenities: Refrigerator, microwave, coffee maker, hair dryer, iron and ironing board, Wi-Fi, telephone, television with remote control including all local channels, DVD player.
Business Center: Temporarily closed. Located in the Lobby and available 24 hours.
Check in Time: 4:00pm
Check-out or Early Departures: Guest check-out is noon. Should you need to extend your check-out time, please contact the Front Desk.
Children: Anyone under the age of 21 must be accompanied by parent or guardian and must be supervised at all times.
Complimentary Coffee: Available 24 hours
Damages: No running, jumping, or horseplay on beds. Guests will be charged for damages to the room.
Deluxe Breakfast Buffet: Available off the Lobby in our Breakfast Room, 6:00am to 10:00am.
Credit Policy: We accept American Express, MasterCard, VISA, Carte Blanche, Diners and Discover.
Cribs: Complimentary and subject to availability. Press 0
Fax/Copy Service: For registered guests, copies are $0.10 each. Our fax number is 208-7968-0472. There is a $1.00 charge per page for outgoing faxes.
Fitness Center: Temporarily closed. Guest Fitness Center is located on the first floor across from the restrooms. Available 6:30am – 11:00pm. Children 14 and under must be accompanied by an adult at all times.
Front Desk: Open 24 hours
Guests (Additional): There may be an additional fee for additional guests in a room.
Guest Laundry: Coin operated laundry machines are located on the first floor near room 110. Machines are $1.50 to wash and $1.00 to dry. Laundry detergent is available from the front desk for $1.00.
Housekeeping/Maintenance: Press 0
Housekeeping Services: are provided on a daily basis beginning at 9:00am. If you do not wish to be disturbed place the "Do Not Disturb" sign on the outside of your guest room door and your room will not be serviced.  For housekeeping and maintenance assistance in your room please dial 0 so the request can be honored before check out.
Ice Machine: Located near elevator on floors 1, 2, and 4.
Lost and Found: Press 0
Mail: You may pick up mail at the front desk, outgoing mail must be dropped off by 10:00am
Newspapers: Complimentary in the Lobby
Pets: Only registered pets are permitted for a $10.00 per pet per day fee. Two pets maximum permitted per room. Any unregistered animals are subject to a $50.00 increase in room rate.
Reservations: To make future reservations at this location please call 208-772-7900.
Rollaways: there are rollaways available at a first come first serve basis with a $10 per rollaway per night stay.
Room Temperature: Your room temperature can be controlled with the thermostat on the wall, not the unit itself. Switch fan to AUTO, select heat or cool and set desired temperature.
Safe Deposit Boxes: We provide safe deposit boxes for your use at our front desk at no charge.
Security: Your safety and security are the utmost concern to those of us who welcome you as guests. If a security issue arises, please contact the Front Desk for immediate attention.
Smoking: Our hotel is a 100% non-smoking. Should you choose to smoke in a non-smoking room; your room rate will increase by $200.00. This includes: cigarettes, marijuana, vaping, and all other substances.
Sofa beds: Linens are located in the TV cabinet drawer. Please dial 0 if you need assistance with making your sofa bed.
Triple Play Family Fun Park: See hours above. All outside activities are on a weather permitted basis.
Voicemail: Indicated by flashing light on your phone. To retrieve messages press 555. Password is your room number.
Wake-up calls: Press 0
EMERGENCY: 911
Local Calls: (free) 8+number
Front Desk Press 0
Room to Room: Room #
Fax: 208-762-0472
| | |
| --- | --- |
| 2 CBS | 34 A&E |
| 3 FOX | 35 TLC |
| 4 ABC | 36 USA |
| 5 PBS | 37 MTV |
| 6 NBC | 38 TBS |
| 7 ION | 39 SWX |
| 8 PBS | 40 Root |
| 9 PBS | 41 FS1 |
| 10 PBS | 42 Outdoor |
| 11 FoxNS | 43 FoodNET |
| 12 ESPN | 44 HGTV |
| 13 ESPN 2 | 45 ANIMAL |
| 14 ESPN U | 46 LIFETM |
| 15 ESPNNS | 47 TRAVEL |
| 16 KSKN | 48 MY 28 |
| 17 CSBCS | 49 Disney |
| 18 Golf | 50 PAC-12 |
| 19 AMC | 51 FX |
| 20 HBO | 52 Science |
| 21 HBO2 | 53 Freefor |
| 22 HBOSIG | 54 NATGEO |
| 23 HBOCOM | 55 ESPNCL |
| 24 CNBC | 56 Blmberg |
| 25 CNN | 57 TRAVEL |
| 26 HLN | 58 Comedy |
| 27 DISCHD | 59 Cartoon |
| 28 NICK | 60 NFL |
| 29 LIFETM | 61 E! |
| 30 TNT | 62 BBC |
| 31 HISTORY | 63 Weather |
| 32 NBCUNI | 64 MSNBC |
| 33 SYFY | 65 CDACITY |
Network: Hotel Guest
Password: stanleyandroy
Triple Play Attraction Schedule
Triple Play attractions operate on a schedule Monday-Thursday during the school year when Triple Play has limited staff. The schedule is subject to change and may be active on certain holidays or holiday breaks. Current attraction schedules are available to pick up at the bowling desk.
Make the most out of your stay! Hotel guests can purchase discounted passes to Triple Play Family Fun Park and Raptor Reef Indoor Waterpark. Stop by our front desk for options and pricing!
Planning a return trip? Check out some of Triple Play's upcoming specials and events below!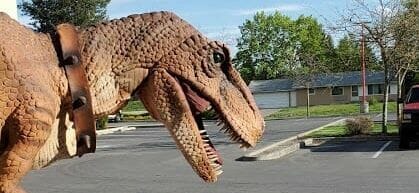 Date
Tuesday, October 18th
$14.95 +tax per person gets you two slices of pizza (cheese or pepperoni) and a medium fountain drink served from 5-6pm with a special visit from Stanley the Raptor! After dinner, play in Raptor Reef until we close!
OCTOBER SPECIAL – each ticket includes a Halloween goody bag!
Look forward to Supper with Stanley the third Tuesday of each month!
Online pre-sales end at 4:00pm on the date of the event. Those who buy their tickets online will get a unique Stanley Fan Club button (changes each month)!