Family Fun Park
Laser Tag
3600 square foot, two-level Lasertron arena
24 players split into two teams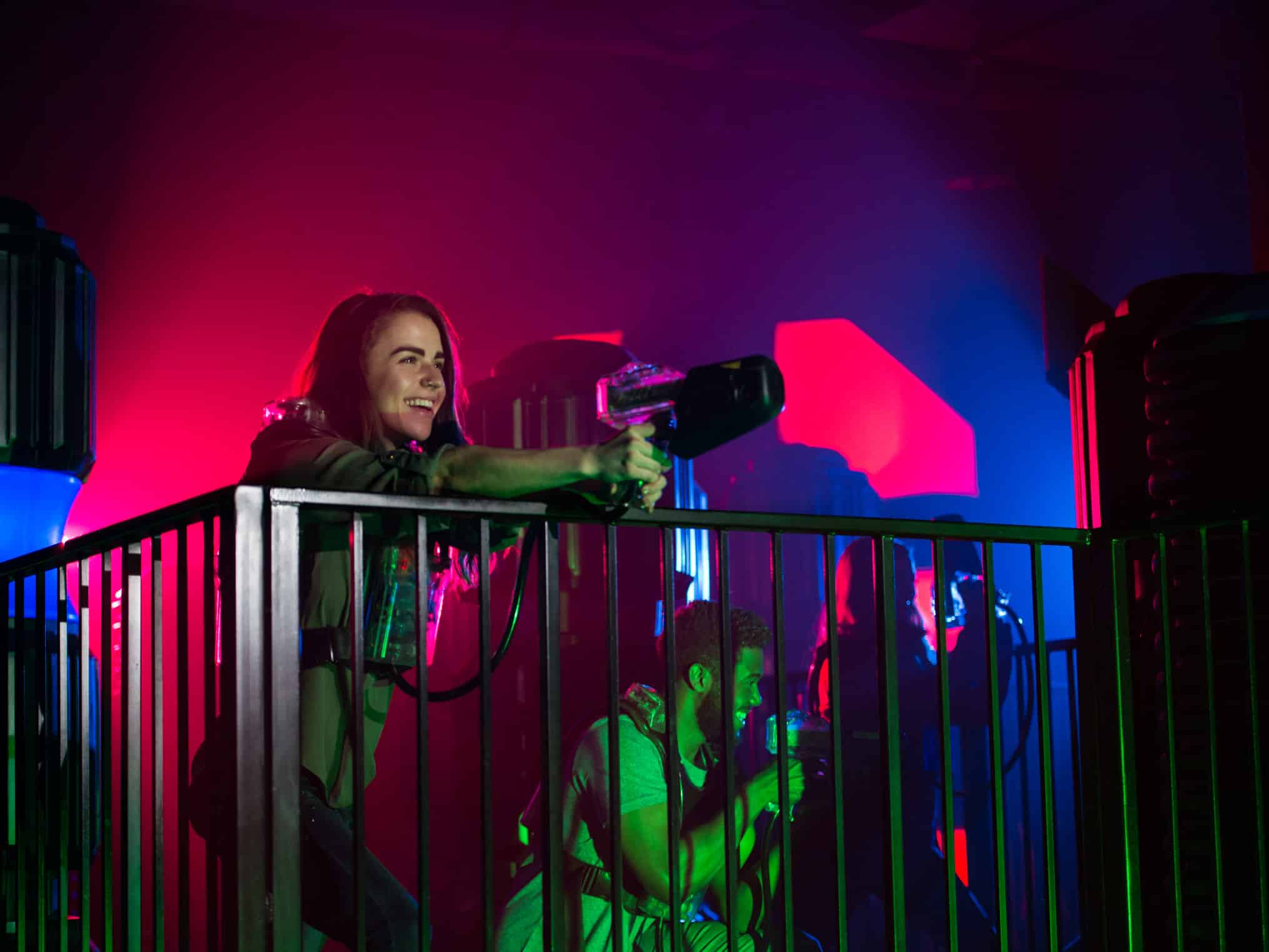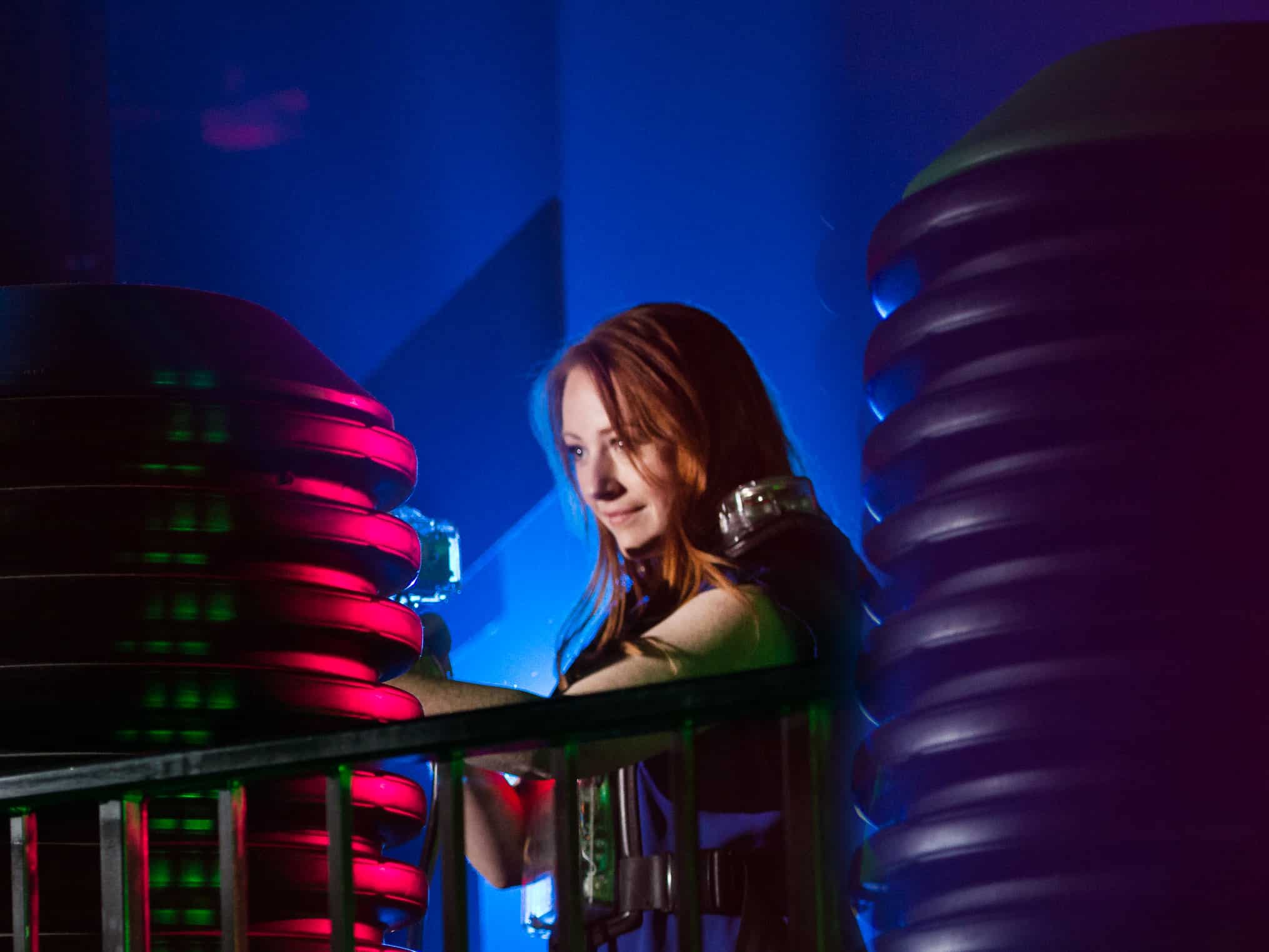 Laser Tag Details
Suit up for a galactic game of laser tag in our 3600 square foot, two-level Lasertron arena. The fog-filled atmosphere is filled with pumping music, black lights and surprises around every corner. With two re-charging stations and four bases, our laser tag arena can hold a total of 24 players split into two teams.
A session of laser tag consists of two five-minute rounds. This is one of our most popular attractions and definitely a fun challenge for the whole family!
Height for Laser Tag is 48″ minimum, 42″ with an adult. Must be ages 3+. Clothes must be dry.
Passes that include Laser Tag
So much fun. Our family had a great time. We especially loved the laser tag, but did everything except the water park. So much fun. We will go again.