Family Fun Park
Ropes Course
Children 42″ – 48″ must be with an accompanying adult
3 level, 32-foot ropes course adventure
Platforms, obstacles, and tightropes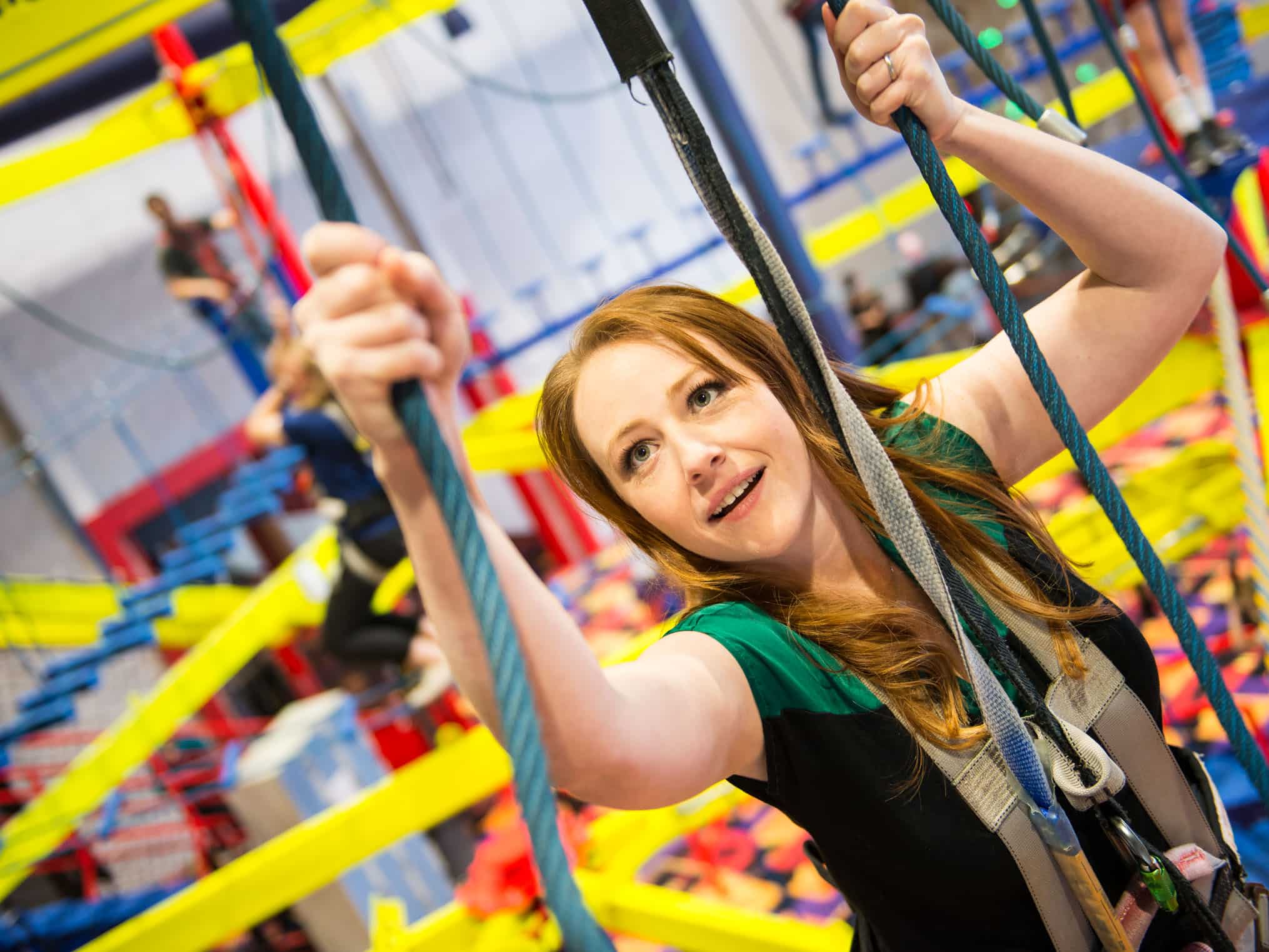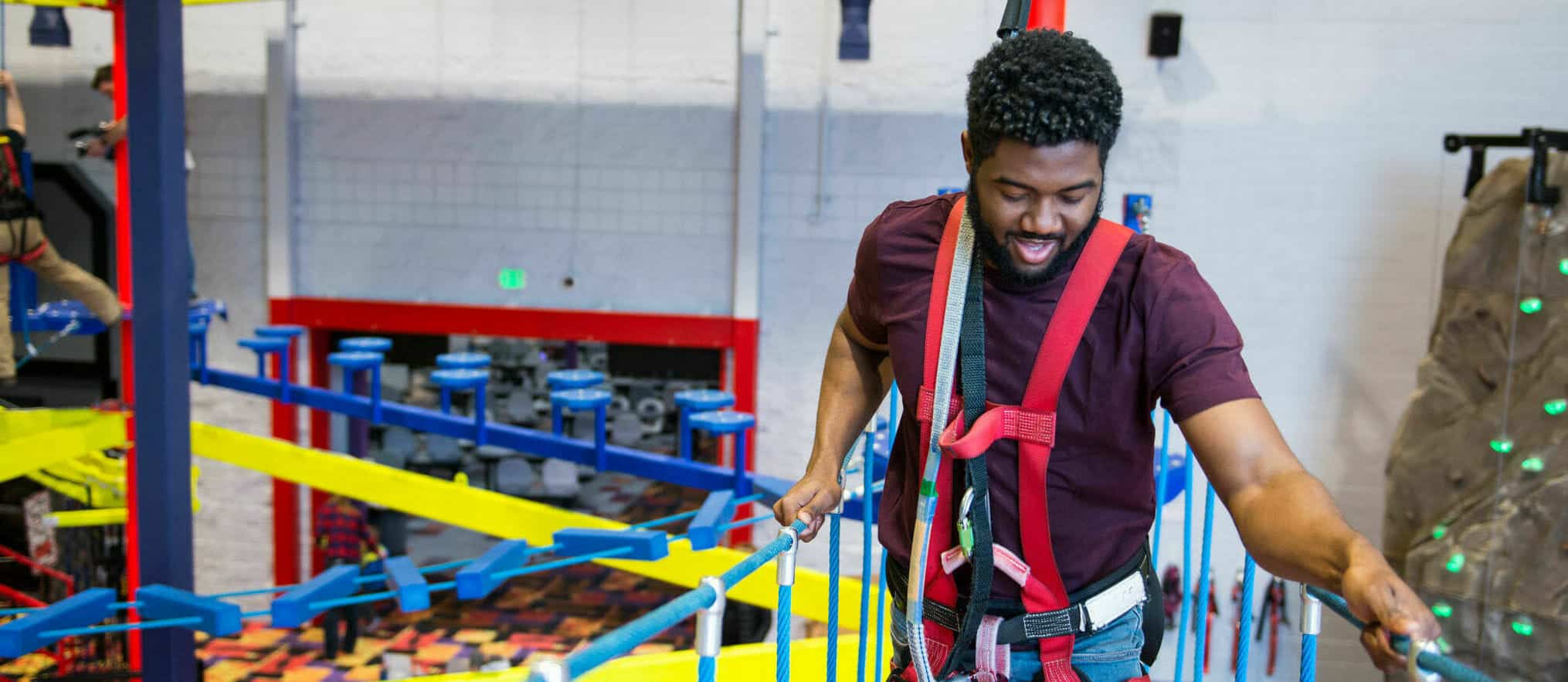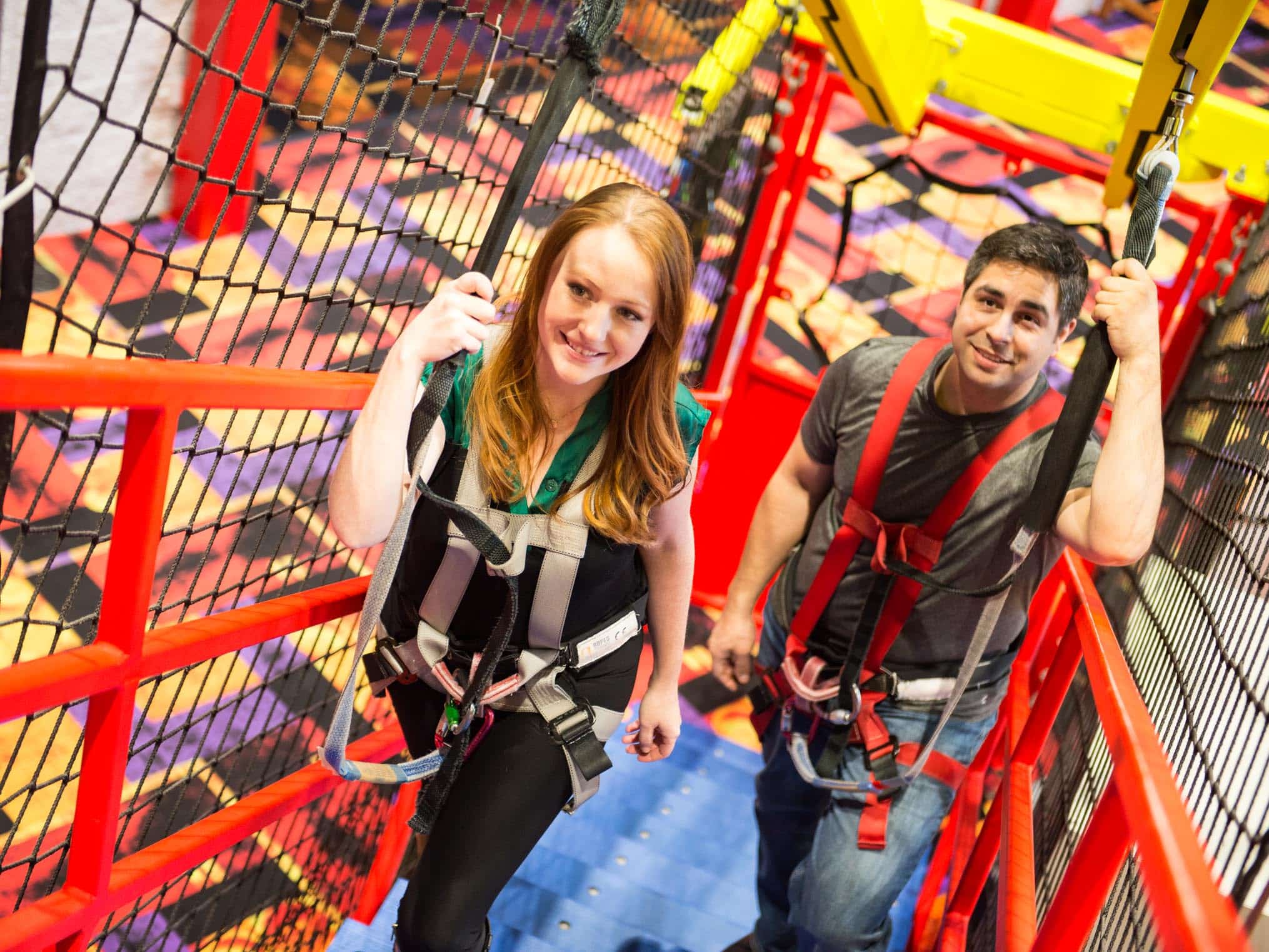 Would you like adventure, thrills, and excitement? Then get ready to reach new heights on our 32-foot ropes course! Located indoors, this 3 level adventure offers a year-round weather-proof challenge for families and adventurers of all ages. The course will provide guests with an opportunity to reach the height of three stories, via a system of platforms, obstacles, and tightropes.
Each participant in the ropes course will be safely tethered with a harness and supports, then set off to explore their new environment…over 25 feet in the air! Once guests are hooked in with the harness and cable, they are not able to get off the ropes course track until they exit.
Parents of young children, don't despair! True to Triple Play fashion, there is a smaller version that is only a few feet off the ground, giving the little ones a chance to participate either alone or with help.
Must be at least 48" tall to climb Ropes Course alone and at least 42" tall to climb Ropes Course with an accompanying adult. Weight limit is 300 lbs. Only Children under 48" can use the Tykes Course. Must have heel strap on shoes.
We had a blast, the ropes course was a challenge for the.whole family!