Family Fun Park
Bumper Boats Passenger
Not tall enough to drive? Come onboard as a passenger! Passengers must be 40″ minimum
Each boat has room for up to three people
Seasonal and weather dependent – CLOSED FOR THE SEASON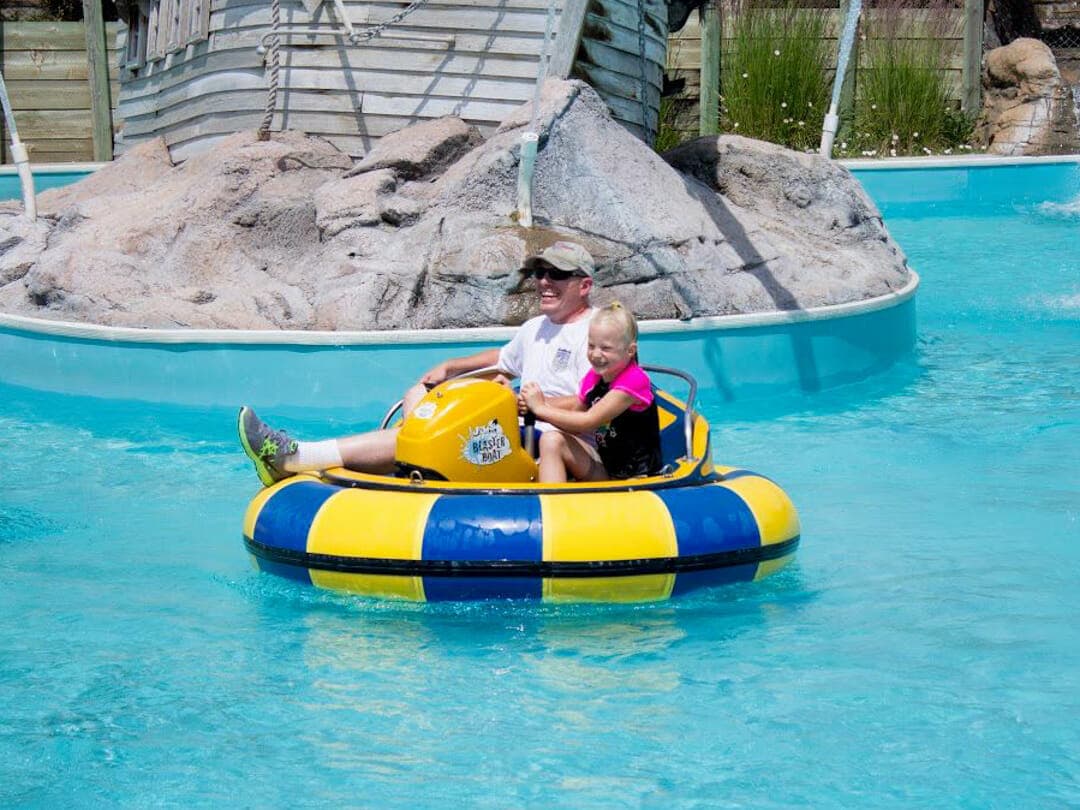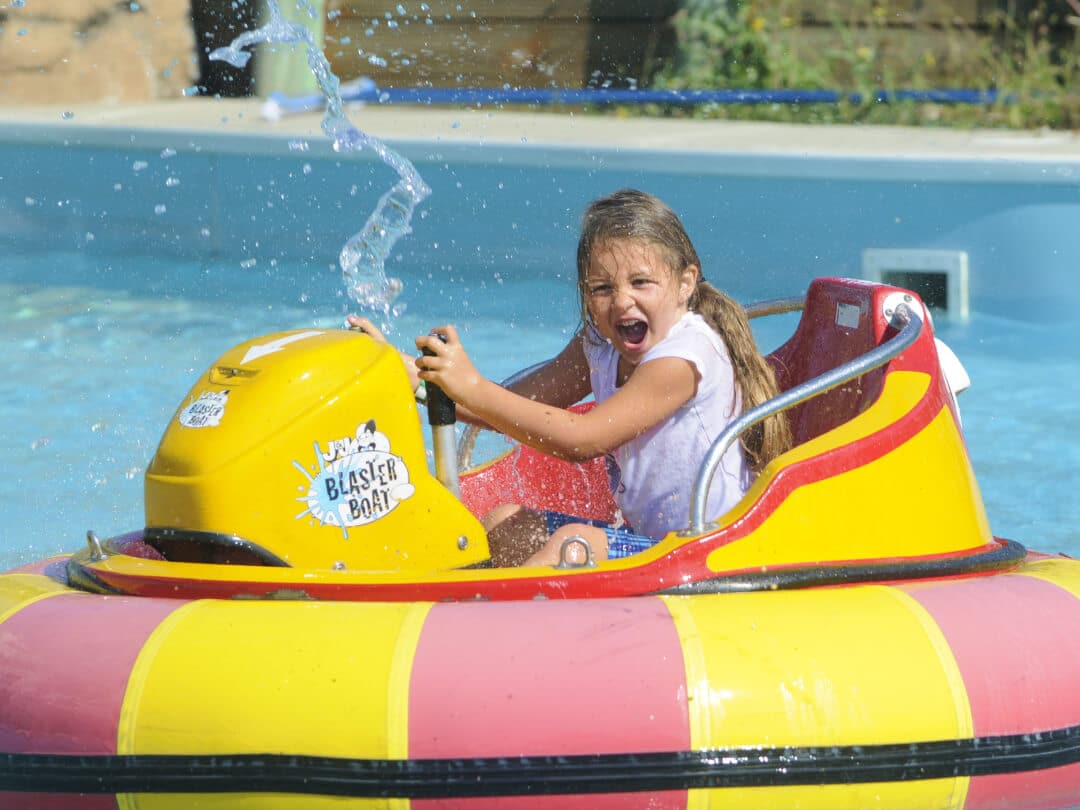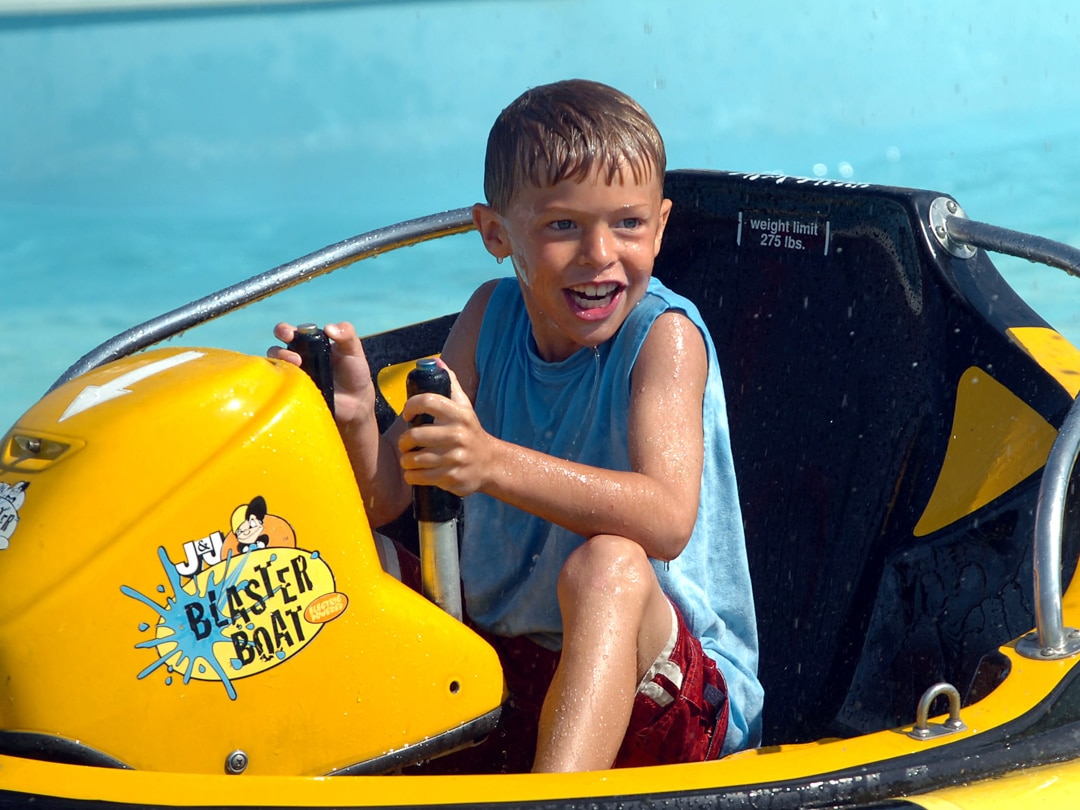 Hop into one of our bumper boats and splash around a shipwrecked pirate ship (make your way around the back to see what's inside)! Our bumper boats are electric, which means, no fumes, no noise, just lots of fun! Each bumper boat has room for up to three people and is equipped with squirters, so bring a towel! ‍
Height requirements for bumper boats is 44" minimum for driver and 40″ for a rider. Weight limit is 275 lbs. Shoes and Shirts required. Last ride 30 minutes before close.
You must be dry to use most of our attractions, so be sure to keep that in mind before you embark on our bumper boats!
We took the family over labor day. It was a blast everyone had a great time. We have 5 children from 3-14 and they all loved it. Go carts, laser tag, bowling, mini golf, climbing wall, bumper boats. We ate some delicious pizza and fries for lunch and finished the day with the water park. Great place for family fun.