Family Fun Park
Go Karts Passenger
Enjoy the track as a co-pilot! Height must be 40" minimum
Race around our track for approximately five minutes
Track is over 860 feet long
Seasonal and weather dependent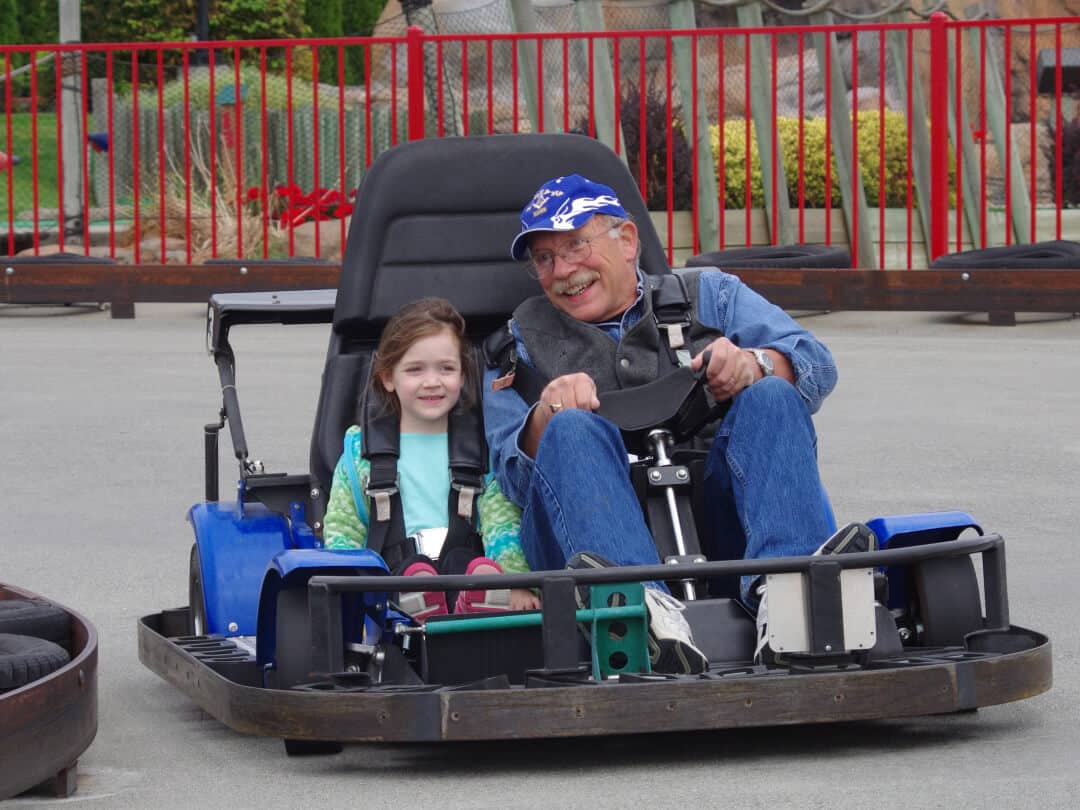 Ladies and Gentlemen start your engines! Race around our exciting track for approximately five minutes to test your skills and have some serious fun. Our track is over 860 feet long and, with all the twists and turns, everyone is sure to have a great time.
Each kart has two seats so you can share the fun!
Drive height for Go-Karts is 58" minimum and passenger is 40″ minimum. Must be under 58″ to be a passenger. Weight limit is 300 lbs. Shoes and shirts required. Clothes must be dry.
Passes that include the Go-Karts
Came here for my birthday with my dad. He and I had so much fun on the go carts and in the arcade. Great for all ages and the atmosphere makes me feel younger again!