Rapid Alien Invasion Defense
Two modes available
1-4 players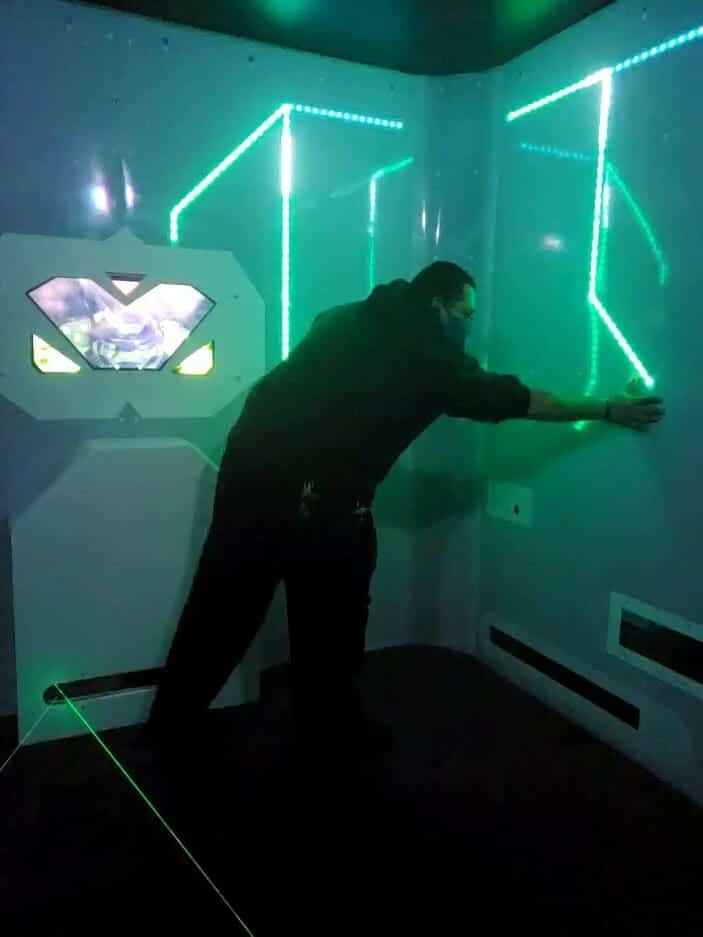 SELF DESTRUCT SEQUENCE
Lit alien symbols must be touched around the walls to activate the sequence, while player-detecting lasers must be avoided to ensure safe escape. Multiple city locations offer different levels of difficulty, including game mode of 1-2 players. As the self destruct progresses, the challenge is to reach symbols in increasingly complicated spots while avoiding the increasing number of lasers.
MEMORY MASTER
Players race against the clock as they complete patterned sequences under a time crunch. After choosing their level of difficulty inside the Game Chamber, players work as a team (1-4 players) to recreate sequences of tones and symbols lit up on the walls. Successful sequences unlock the next level – while failure means they'll have to repeat it! As levels progress, sequences get faster and longer for a greater challenge.
Children ages 2 and under must be with a paid adult.