Family Fun Park
XD Dark Ride
Rich, multi-sensory, interactive movie attraction
Up to eight riders at a time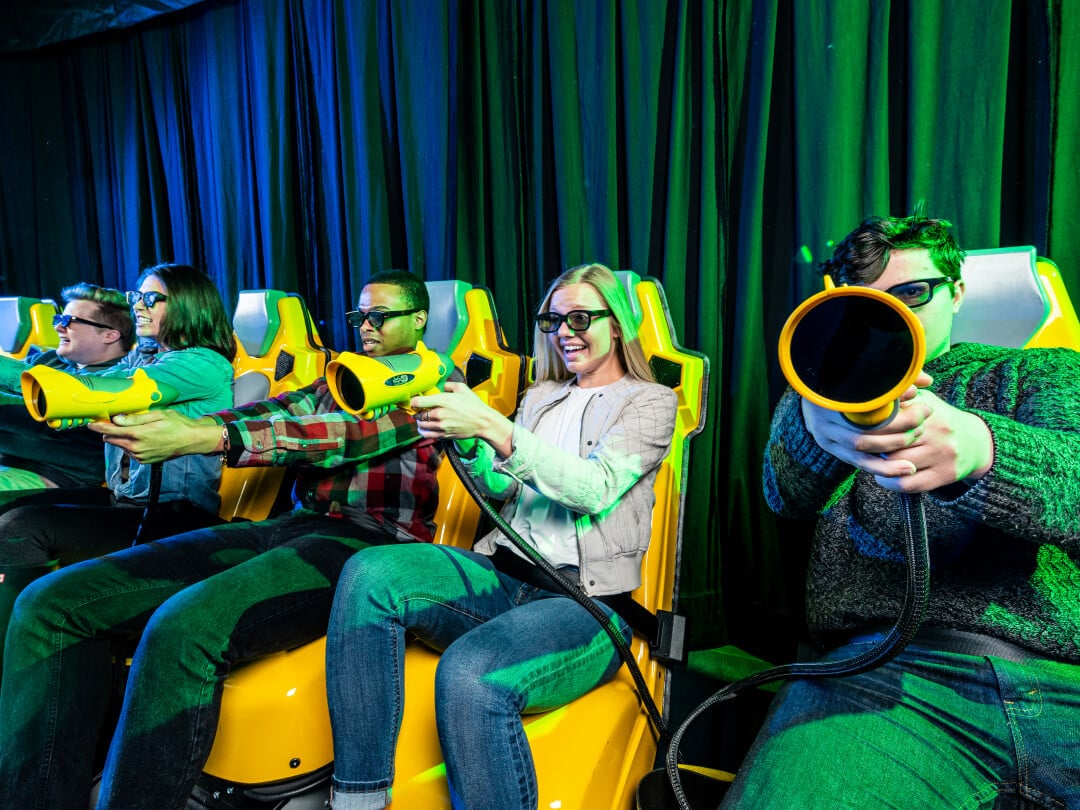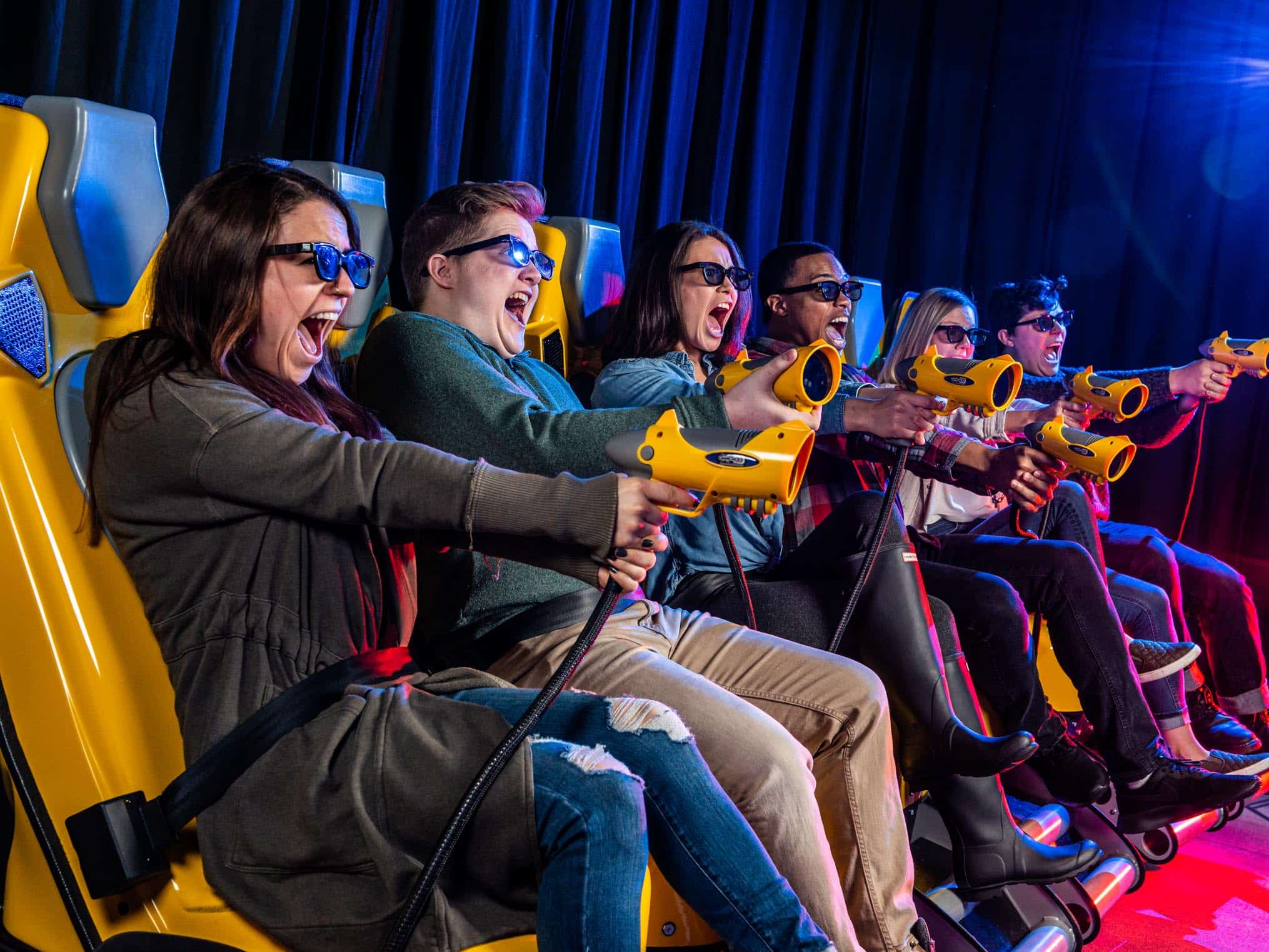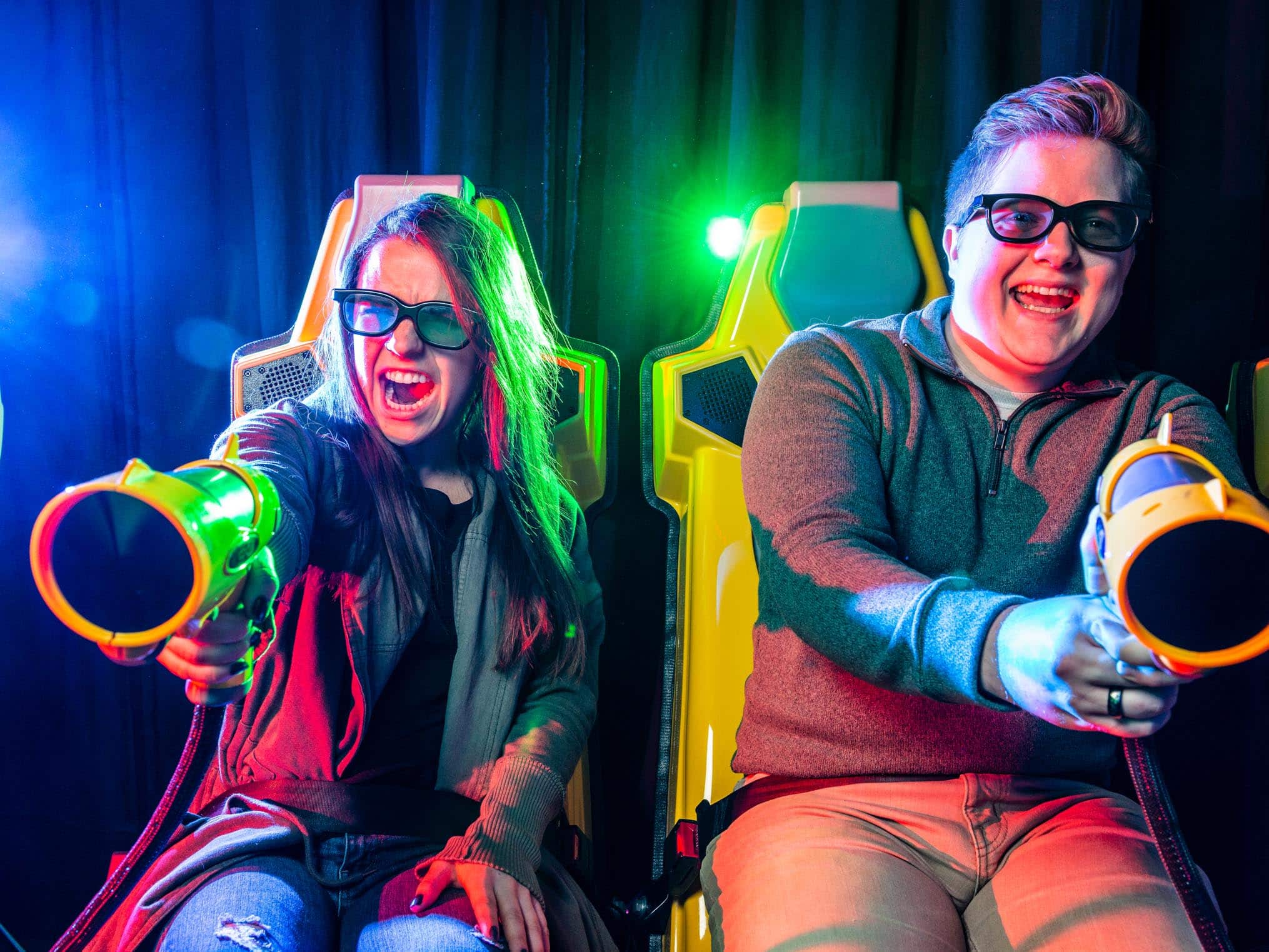 The XD Dark Ride Theater is a rich, multi-sensory, interactive movie attraction that uses cutting-edge technology and special effects to ensure a superior guest experience. Featuring intense motion and stunning 3D graphics, up to eight riders at a time use their laser blasters to battle on-screen enemies and compete for the highest score!
With six films available, there's an experience for everyone
Carnival
Zombies
Gigamon
Los Banditos
Pirates
Forbidden Mine
Restrictions
It is recommended that you do not ride if you have any of the following conditions: epilepsy/seizures, recent surgery or illness, heart conditions, neck, back or bone conditions, pregnancy, high blood pressure or aneurysms, under the influence of drugs or alcohol. Riders are participating at their own risk.
Passes That Include XD Dark Ride
Choose a pass below to enjoy the XD Dark Ride!
We got the all day pass! The only way to go, we were there for 10 hours and still had more things we wanted to do again. However, our littlest one was tired. The new XD ride was awesome and the new bowling lanes are so nice! Their pizza was fairly priced and actually tasted pretty good. My kids had a blast! If you want to make some fun memories with your kids triple play is the place to go!