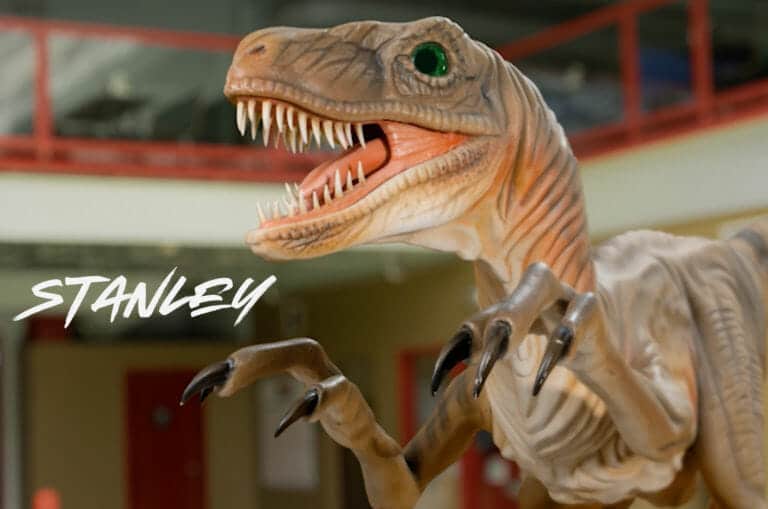 Roar! It's Stanley the raptor, and I'm here to bring you some exciting news and events happening at the incredible Triple Play Family Fun Park. As the summer season kicks off, it's time to celebrate graduations, honor fathers on their special day, embark on a delightful supper with me, Stanley, and participate in the World's Largest Swimming Lesson. Let's dive right in!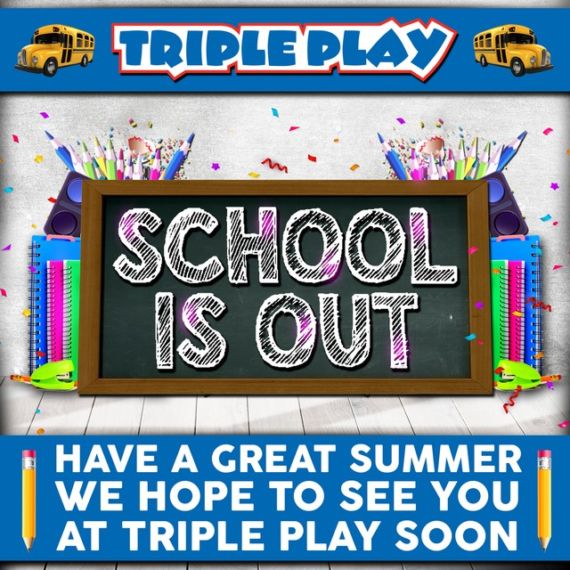 First and foremost, a big congratulations to all the hardworking graduates out there! Whether you're moving on from kindergarten, middle school, high school, or even college, completing a school year is an incredible accomplishment. At Triple Play Family Fun Park, we want to recognize your achievements and provide a place to unwind, have fun, and create lasting memories with family and friends. Come and enjoy our thrilling rides, interactive games, and challenging activities as a well-deserved treat for all your hard work!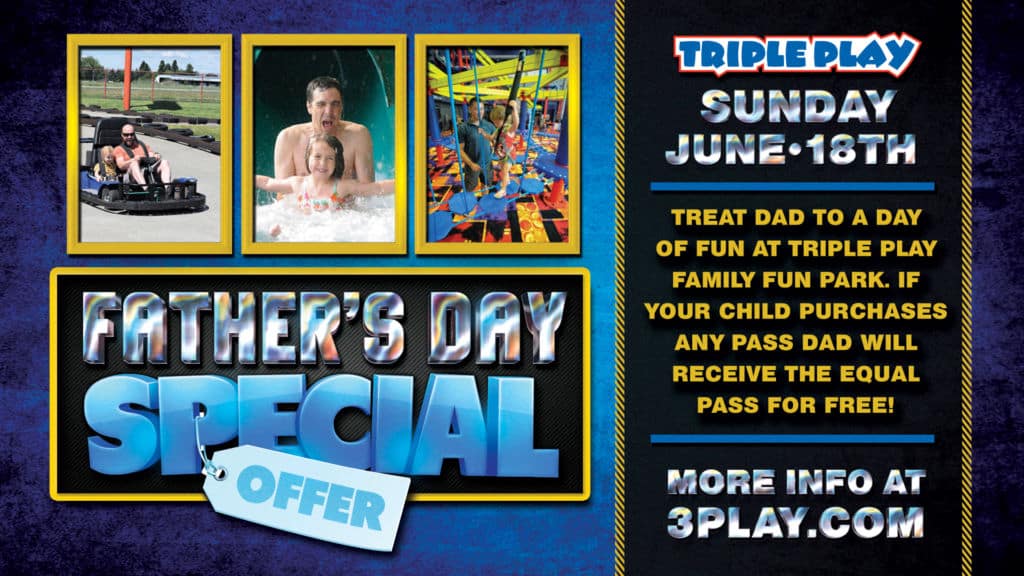 Bring Dad for Free! Father's Day is just around the corner, and what better way to celebrate than spending quality time with the superhero in your life? On June 18, when a child purchases a pass at Triple Play Family Fun Park, their dad receives an equivalent pass absolutely free! It's a fantastic opportunity to bond, enjoy exciting adventures together, and create cherished moments that will be remembered for a lifetime. Treat your dad to a day filled with laughter, friendly competitions, and thrilling attractions at Triple Play!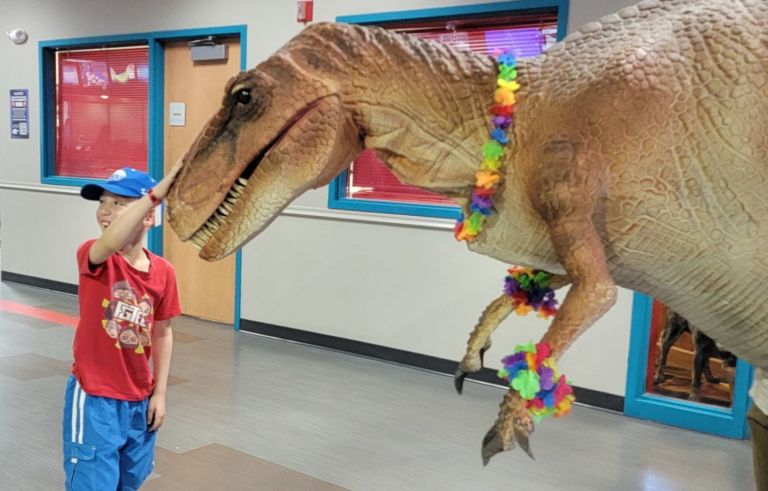 Celebrating the First Day of Summer: Join me, Stanley, on June 20th at Triple Play Family Fun Park for a special event: Supper with Stanley! As we bid farewell to spring and welcome the sunny days of summer, I'll be hosting an unforgettable dinner experience where families can enjoy delicious pizza, waterpark fun, and have the chance to meet yours truly. It's an excellent opportunity to kick-start the summer season with a memorable evening filled with joy and laughter. Don't miss this exclusive event—book your spot now!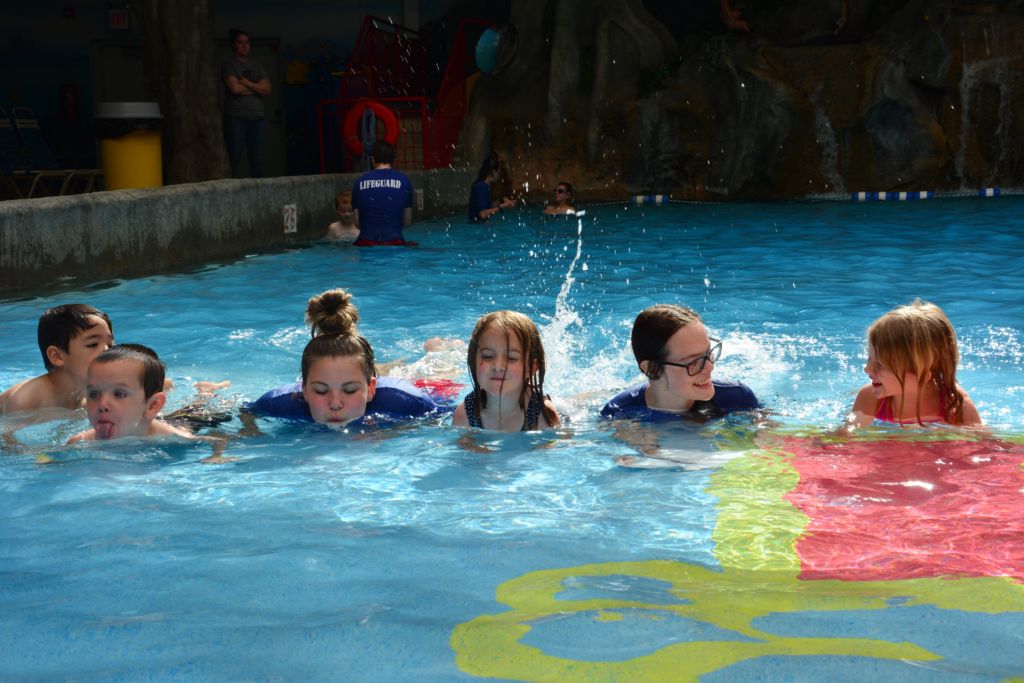 On June 22nd, Triple Play Family Fun Park is teaming up with SafeSplash Swim School to participate in the World's Largest Swimming Lesson—an international event promoting water safety and swimming skills. Register now to join us for this exciting initiative, where certified instructors will provide free, introductory swimming lessons to children ages 3 and up. Together, let's create a safe and enjoyable environment for everyone to learn and grow as confident swimmers. Help us make a splash and set a new record! Register now!
As summer approaches, Triple Play Family Fun Park is the ultimate destination for fun, adventure, and unforgettable experiences. Join us in celebrating Father's Day with a special offer, savoring a delightful supper with yours truly, Stanley, and taking part in the World's Largest Swimming Lesson. With a wide range of attractions, exhilarating rides, and engaging activities for all ages, Triple Play Family Fun Park promises to be a summer haven for families seeking endless joy and entertainment. Come and create lifelong memories with us this summer season!