Catching Up with Stanley | Triple Play's New Beginnings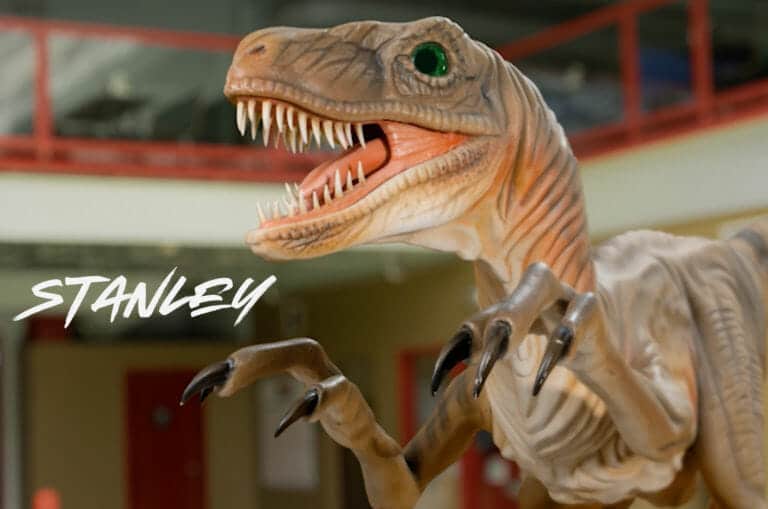 Welcome back Friends! It's your favorite dinosaur pal here Stanley, and It's been a little while since I caught you up with all the fun Triple Play activities going on.
Since your last visit, we have all been hard at work. From space invasions to delicious ice cream – there is
something new for everyone to try here today.
As always, I would love to have you come and celebrate your birthday with me and have dinner with me ONCE a month (Every 3rd Tuesday of the month).
I don't want to keep you waiting forever, so follow me as I show you my FAVORITE changes.
What's Been Happening…
Just last month, aliens were here AGAIN… They left us an attraction like nothing seen here at Triple Play before; I would say it's out of this world!
35 feet tall in the air and seating up to 8 people, 4 adult max, this spinning drop tower is something you will want to try (Roy and I went on this thing, like, 20 TIMES!)
Our awesome staff approves, and I'm hoping our amazing guests feel the same. Pssst I have a secret to tell you, I heard that an alien who dropped the "Nebula Drop" off if visiting this month to
oversee his creation. Let us know if you see him!
Better sharpen up your axe throwing skills Axeperts because now here at Triple Play you can Axepect to become Axecellent at throwing axes.
It was amazing that we finally got an attraction for adults (sorry kids…). Unfortunately for Roy and I, we have too short of arms to participate, but we LOVE to watch – so we can do that together!
A 30-minute round with up to 12 different games and a 6 friend maximum (ages 18+), this will surely create a night of laughter and fun competition for all. P.S. Don't forget your closed toed shoes!
Now, I didn't want to believe that a chicken is our current form of a "Modern Day Raptor," but at least Roy and I will FLY before them.
Coming Soon here to Triple Play, At 80 feet tall in the air and 400 feet of in-air action holding up to 2 people maximum is the zipline of a lifetime!
Currently ongoing construction (which they wont let me help with), we can't wait for our friends to be flying through the air with your bright smiles on your faces.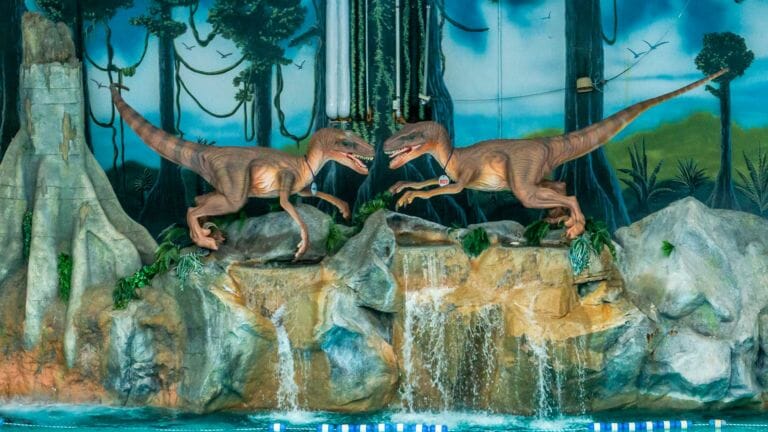 What to Expect…
We are always ready at the door to meet our happy guests all around, but with school starting we do have a block schedule we follow.
Monday – Thursday
Most attractions operate on a schedule (open an hour, closed an hour, etc.) where while half of the attractions are closed, the others are open. There are always several things open including bowling, indoor mini golf, and the arcade.
This will not affect your day full of fun because our kitchen is open 12-8pm with our handmade, delicious pizzas along with some tasty sides.
And don't forget our waterpark which opens at 3:00pm on weekdays!
(Roy and I would love to see all your lovely faces there)
Conclusion
That's just some of the fantastic things that are going on behind the scenes here at Triple Play, I can't wait for you to come and try them yourself.
Well, I think I hear the waterpark opening, so I'm going to go. I've had such a fun time relaying this information to you that I think I might want to make this bi-weekly.
If you want to come into Triple Play soon, Click Here to take a look at the prices and day-to-day hours. Have a lovely day and I hope to be roaring through the park with all of you later.
– Stanley